Dmitriy Patrushev, Minister of Agriculture of Russia, has visited the Group's booth.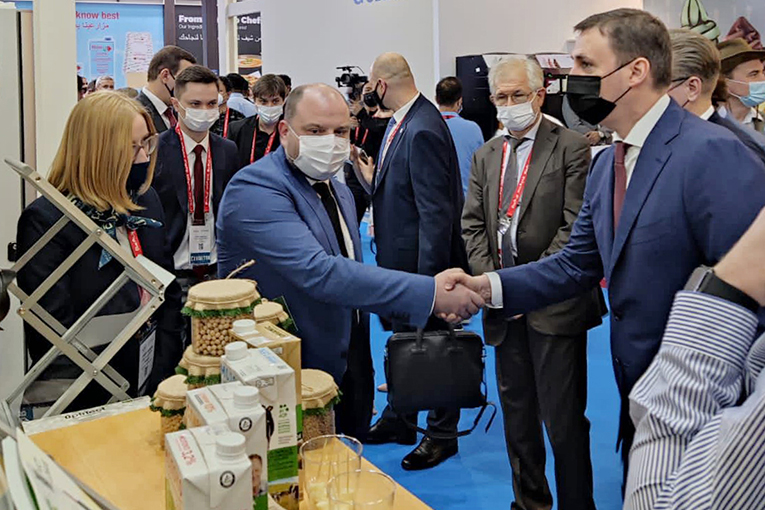 EkoNiva Group, the leading milk-producing holding in Russia, is showcasing its dairy and crop produce at the largest annual food and beverage sourcing event in the world — Gulfood 2022. This year the trade fair takes place on 13-17 February at Dubai World Trade Centre.
At the Group's corporate booth, a wide range of dairy produce under the EKONIVA brand is available for sampling: UHT and ORGANIC milk, Professional Line milk and cream designed specifically for the HoReCa industry, Shchuchye and Kolybelka semi-hard cheeses. The company is also displaying the product portfolio of the Group's seed growing division: field crop varieties of both domestic and overseas origin bred in-house and in cooperation with the leading plant breeding centres.
As part of the trade fair, Dmitriy Patrushev, Minister of Agriculture of Russia, has paid a visit to EkoNiva's booth within the joint Russian exposition. The company's representatives shared the Group's 2021 operating results and its plans for further development, including export.
EkoNiva has been exporting dairy produce since June 2020 mainly to the PRC. Following the results of 2021, the Group has increased its export volume more than ninefold in both natural and monetary terms. EkoNiva is currently working on entry into the markets of the Persian Gulf countries and the Middle East.
Aside from dairy production, EkoNiva is one of the key players of the Russian crop farming industry. The company is the largest grower and distributor of Canadian red lentil seeds, it also occupies a leading position for this crop in the commodity market. In 2021, EkoNiva produced over 17,000 tonnes of lentils which is a four-time increase on the previous year. The seeds have already been supplied to the UAE, Turkey and Pakistan. In 2022, the Group is planning to further boost export and expand the sales territories of lentils and pulses in general.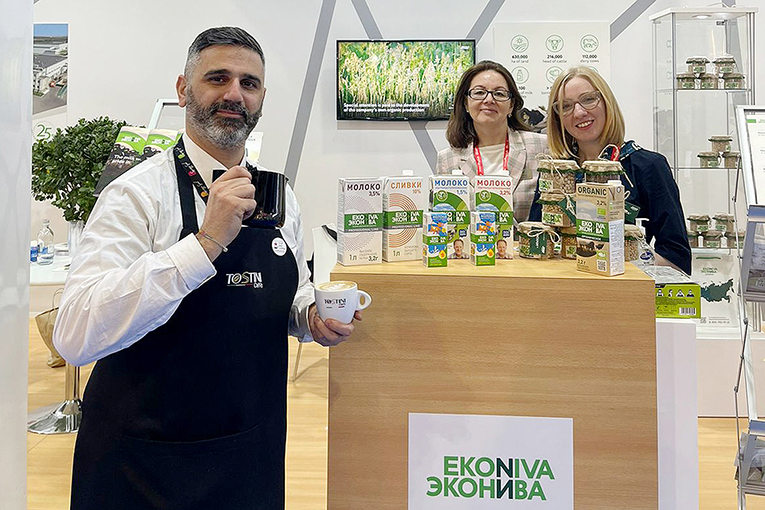 In 2022, Gulfood trade fair has offered one of the biggest business networking programmes. EkoNiva specialists took part in the roundtable discussions and meetings with the representatives of domestic and overseas state authorities, prospective contractors and international business partners.
To date, Gulfood is the world's largest annual trade fair for HoReCa equipment, food and beverages. The event is highly popular with the attendees from the Persian Gulf countries and the Middle East since more than 95% of the foodstuffs are imported there.
In total, over 60 Russian producers of cereals, meat, dairy and confectionary products represent the country at Gulfood 2022.