EkoNiva Group, the largest raw milk producer in Russia, has begun spring works in the fields with the first step: fertiliser application to winter crops, such as wheat.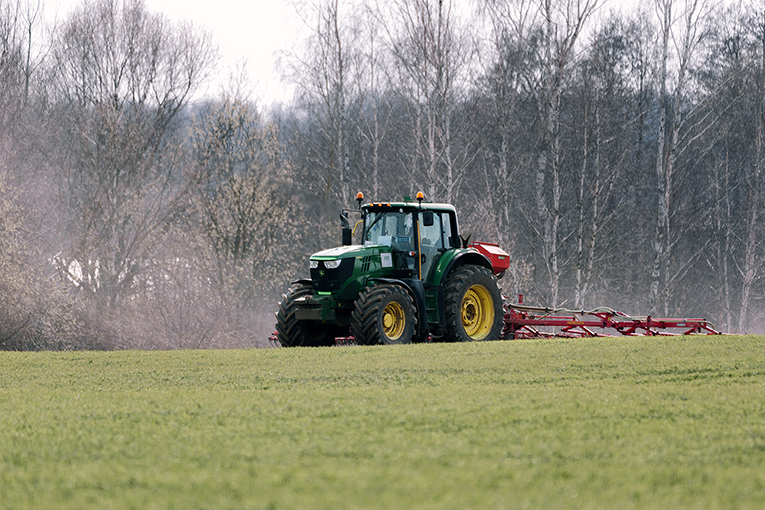 For the 2022 farming season, 57,000 ha were sown with winter wheat. Most of the fields are still snow-covered, but in the areas where the winter is over and the weather is favourable, the enterprises started applying fertiliser.
'Over a half of winter wheat crops have received necessary nutrients at Zashchitnoye, Kursk oblast. 'EkoNivaAgro Right-Bank Operation is going to apply fertiliser to 3,340 ha of winter crops', comments Aleksandr Anpilov, Crop Farming Director, EkoNiva-APK Holding.
Winter crops: wheat, rye, rapeseed, camelina and triticale – occupy around 71,000 ha. This year, winter wheat has been sown on 57,000 ha, which is 60% more than last year's area. As for the winter camelina area, it has increased by 2.4 times and totals 6,000 ha. The land allocated for rye has doubled reaching 2,600 ha, while the triticale has expanded sevenfold – up to 2,200 ha.
EkoNiva farming enterprises are fully supplied with ammonium nitrate and urea for winter crops.
In the 2022 farming season, in 13 regions of operation, EkoNiva Group is going to sow a total of 455,000 ha, including perennial crops, which equals the last year's area.