EkoNiva-Semena, seed growing and plant breeding company within EkoNiva Group, has participated in the Interagromash Agritechnologies 2022 trade fair. The event took place in Rostov-on-Don on 2-4 March. The company presented high-yielding varieties, including those of own breeding, and pedigree cattle.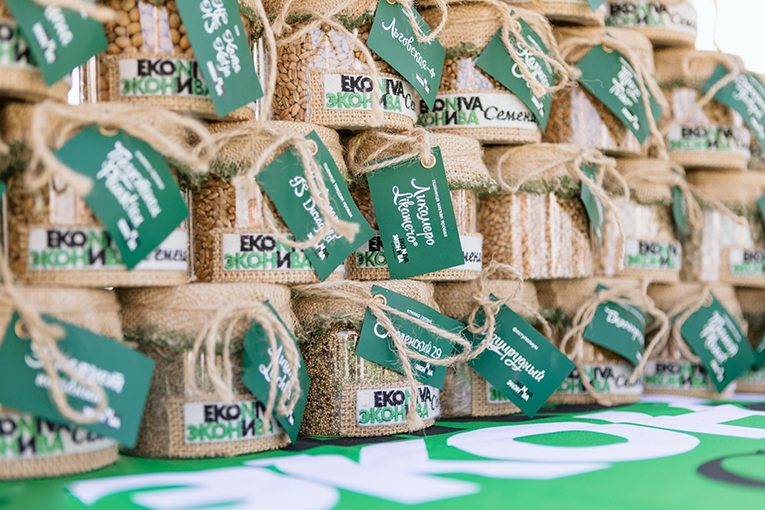 An increasing area of high margin agricultural crops such as peas, soya beans, lentils is a recent trend in the Southern Federal District.
'In-house pea varieties sown in this region yield 5 tonnes per hectare, red lentils - 2 tonnes per hectare. EN Argenta soya beans delivered impressive 3 tonnes per hectare considering tough climatic conditions last season', underlines Maksim Golovanev, EkoNiva-Semena Sales Representative.
The trials of Belmondo yellow peas in the fields of Rostov oblast confirmed its high productivity potential with an average of 5.6 t/ha. Variety Rocket also showed good performance – 5.7 t/ha, Madras – 5.5 t/ha. Pea variety Trendy delivered the highest yields as compared to the others – 6.5 t/ha.
Winter wheat varieties of EkoNiva breeding EN Taygeta and EN Cepheus demonstrated the productivity of about 8 t/ha in some regions.
Producers from Rostov oblast and Stavropol Area are the major buyers of seeds from EkoNiva portfolio.
EkoNiva pedigree heifers and seeds generate growing interest from local farmers. More than 3,000 head of cattle were supplied to the southern regions of Russia last year, another 1,000 head are planned to be delivered in the near future. In Krasnodar Area, the Chechen and the Karachay-Cherkess Republics, EkoNiva's dairy cattle has earned an established reputation for its high genetic quality.