EkoNivaAgro has hosted the first stage of the corporate training programme 'Master's Course for Technicians'. Over the course of the year, 15 young employees will be offered to complete 3 stages of the advanced course.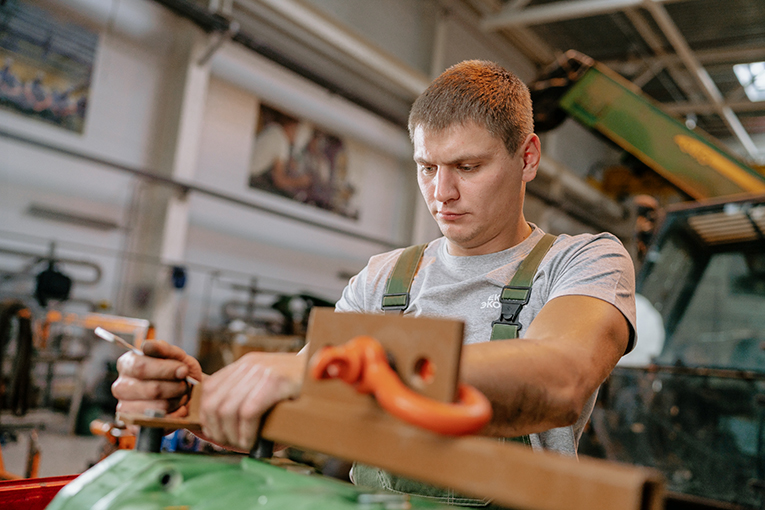 On the first day of the session, the attendees took part in a corporate culture training. The second day involved a workshop on the machinery by John Deere, the world's leading manufacturer of farm equipment. Following a detailed review of the products and principles of their operation, the specialists discussed routine maintenance and shared their hands-on experience with their colleagues.
'Participation in the advanced course will enable our employees to expand their technical expertise as well as gain significant experience in economics and human resource management', points out Maksim Potapov, Deputy Manager of Personnel Training and Development Department, EkoNiva-APK Holding.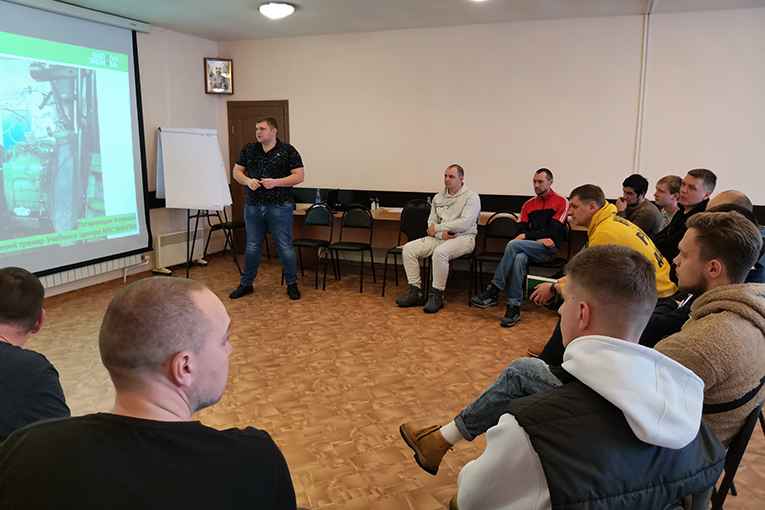 The technical service specialists spent the closing day in EkoNivaAgro repair shops to hone the skills based on the knowledge received in previous days.
'A professional team of technicians is in charge of ensuring smooth operation and maintenance of more than 7,500 machinery units and vehicles within EkoNiva Group's fleet', notes Roman Kopytov, Technical Director of EkoNiva-APK Holding.
The master's course for technical specialists comprises three training stages. Upon completion, the attendees will receive the in-house training certificates which will open up career advancement opportunities at EkoNiva Group's enterprises.