EkoNiva-Semena has taken part in Ural-Agro 2022, a trade fair in Yekaterinburg oblast, to present seeds of varieties delivering high yields even in risky farming zones.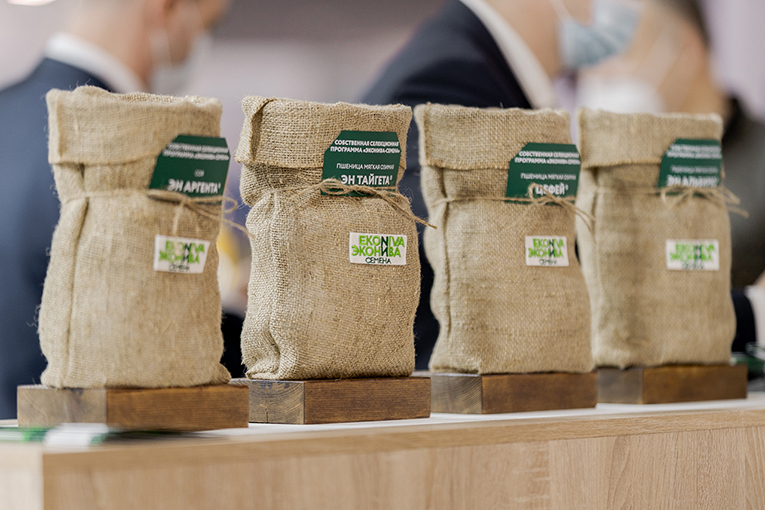 EkoNiva-Semena, a seed growing company of EkoNiva Group, has brought superior imported varieties and in-house bred releases – 5 winter wheat and 3 soybean varieties.
'In the run-up to growing season, the trade fair is an excellent event for the farmers to replenish their immediate seed stock and select winter varieties for planting in autumn, therefore EkoNiva's own soft winter wheat varieties sparked growers' great interest', says Sergey Shchuchko, EkoNiva-Semena Sales Rep.
EkoNiva offers frost-resistant varieties fitting the Urals climatic conditions. EN Taygeta winter wheat ensures consistently high yields due to good environmental stress resistance. Out of spring wheat varieties, Licamero is a top choice among Ural farmers. According to Russian Agricultural Centre's data, the variety is ranked number 7 in the rating of top 10 most planted crop varieties in Russia in 2021. In the Ural area, the variety shows consistently high yields – from 4 to 6 tonnes/ha depending on the weather, which is 20-30% higher than the local varieties' performance.
The lentil is one of the most profitable crops and its area has been expanding lately in the Ural Federal District, therefore the guests of the trade fair were offered CDC Redbow lentils adapted to the region. High-yielding Rocket and Trendy with 24% protein at least are preferred pea varieties as they feature good harvestability and resistance to lodging.
Dakota and Paola are alfalfa varieties favoured by livestock farmers as they feature high nutritious value, frost resistance and early regrowth in spring.
EkoNiva customer base in the Urals region includes over 500 farming enterprises which is not a limit.