EkoNiva Group, the largest raw milk producer in Russia, has commenced the spring seeding campaign. Kursk, Voronezh, and Ryazan oblast enterprises were the first to start the work in the fields. Flax, alfalfa, sugar beet, cereals, peas and sunflowers are being sown on the farms now. As for other regions, pre-sowing cultivation of the soil is in progress.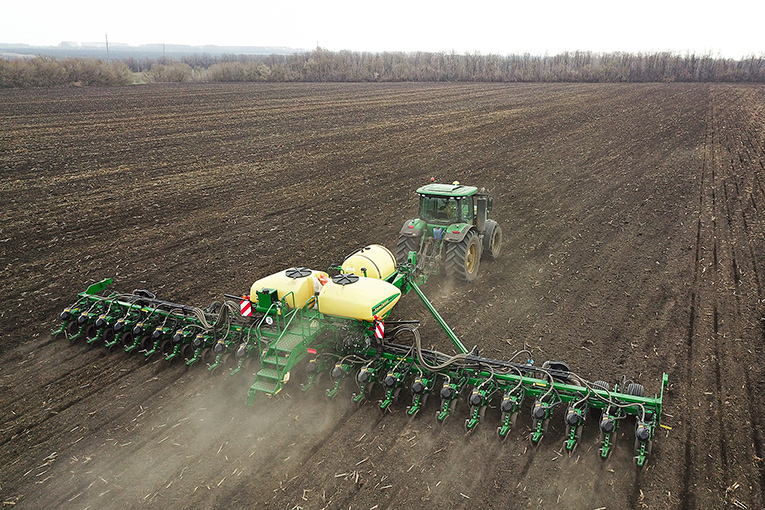 In 2022 farming season, the Company Group is going to sow about 455,000 hectares in 13 regions of crop production: 290,000 hectares - with spring crops, the remaining area - with winter and perennial crops.
In February, EkoNiva adjusted its cropping plan for the current season: the spring barley and spring rapeseed areas were increased by more than one and a half times, up to 23,100 and 4,800 ha respectively, and the soya bean area - by more than 60%, up to 35,200 ha.
'Soya is one of the priority crops for livestock farming. The issue of its import substitution is high on the agenda', comments Aleksandr Anpilov, Crop Farming Director, EkoNiva-APK Holding.
EkoNiva enterprises have enough seeds in stock for the spring sowing. Almost 2,500 agricultural machines including 1,100 self-propelled units will drive out into the fields during the spring seeding campaign.
In late March, EkoNiva enterprises started fertiliser application to winter crops. This year, winter crops occupy 71,000 ha, including the winter wheat area of 57,000 ha. All the crops emerged from dormancy in good condition due to the snowy winter.