EkoNiva's Siberian subdivision ramps up daily yields by 16%
Press-centre / News,
Milk daily output at EkoNiva's Siberian subdivision exceeded 555 tonnes on May 22 which is 16% more than early in the year. This upsurge was solely due to the increase in animals' productivity, it was made possible thanks to the coherent work of the whole team and application of modern technologies.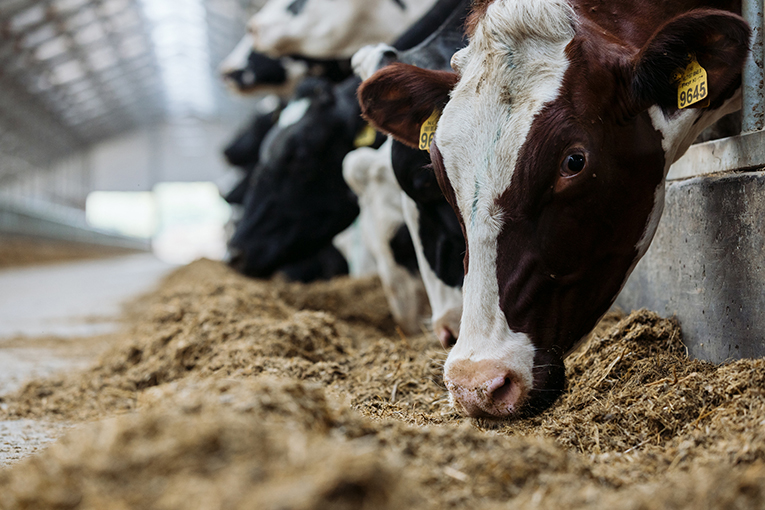 Following the results of 2021, EkoNiva's farms in Siberia reaped a bumper crop of high-quality forage which served for preparing 232,000 tonnes of haylage and 84,000 tonnes of silage. This amount fully provided the animals with nutritious succulent fodders and roughages, including those with increased protein content.
All enterprises within EkoNiva Group, including Sibirskaya Niva, employ Eko.Feed - an in-house application designed for controlling the nutrition of dairy cows. The application helps calculate the right amount and composition of a feed considering the herd, different groups of animals, their health status, age and other parameters, it also aids in ensuring accurate and timely feed distribution and tracking all operational characteristics in real time.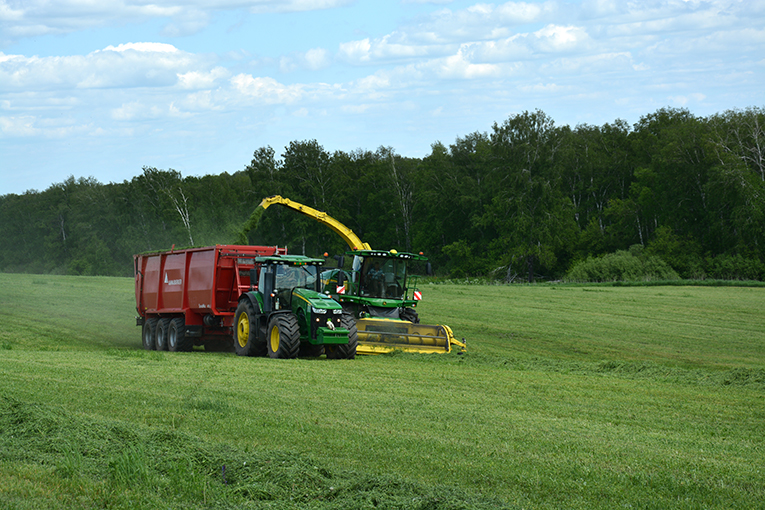 A tremendous work on the herd was done over the previous year. The low-yielding herd was replaced and the breeders did their job improving the animals' productivity and qualitative characteristics of milk.
Dairies relating to Sibirskaya Niva have a status of breeding producers where the herds are improved with the help of scientifically based methods of breeding and herd reproduction.
A huge role in boosting the performance of the animals is given to ZooVet traineeship project, a corporate school for future herd managers run by EkoNiva. In 2020-2021, three groups of trainees graduated from this school in Sibirskaya Niva after receiving the training on herd management.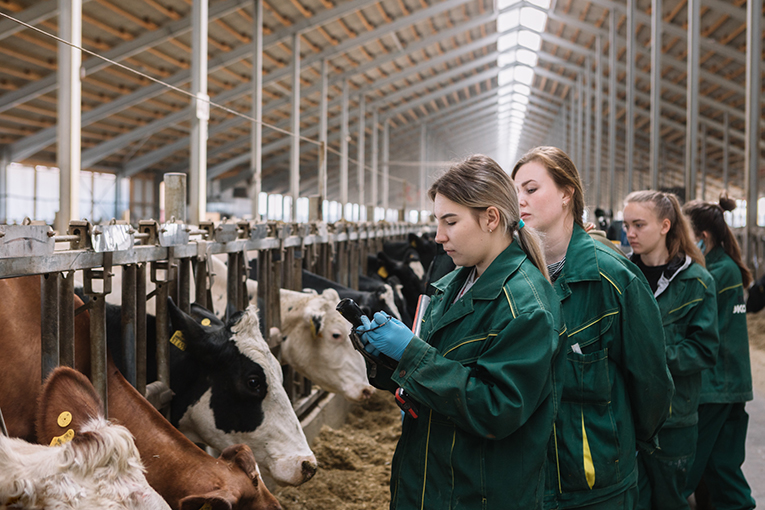 Furthermore, each year 20 specialists from the regular staff to top managers, including employees like a chief veterinarian or a chief herd manager, take part in various programmes on professional development offered by enterprises based in the Siberian region.
Currently, four modern free-stall dairies operate at Sibirskaya Niva, including a mega farm designed for 6,000 head of cattle. In total, the enterprise keeps 34,000 animals, thereof 17,000 are dairy cows.
'Siberia produces one sixth of all EkoNiva's milk yields. In 2021, the division has stepped up its daily output by 25%, and since the beginning of this year, the yields have increased by another 16%. We intend to keep working on the performance and will do our best to ramp up even the growth rate until the end of the year,' says Sergey Lyakhov, Regional Director for the Siberian Region at EkoNiva.
In total, EkoNiva owns a herd of about 220,000 head of cattle, including 112,000 dairy cows, with the average daily output equaling approximately 3,200 tonnes.