EkoNiva's seed growing and plant breeding division has hosted the Field Day on the premises of Sibirskaya Niva – one of the largest enterprises of the company. Over 120 agricultural producers from Siberia and the Urals as well as farmers from nearly all regions of Kazakhstan took part in the festival.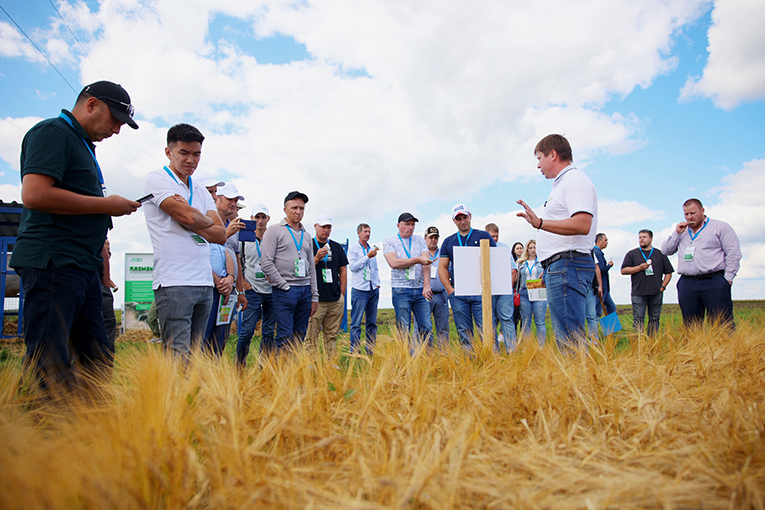 EkoNiva displayed its seed growing and plant breeding achievements and its experts shared experience with the attendees. They could see winter and spring wheat, oats, spring barley, peas, chickpeas, soya beans, lentils and flax at the demo plots.
In total, the company's portfolio comprises sixty-three varieties and two hybrids as well as five winter wheat and three soya bean varieties bred in-house. All seeds have high yield potential and are resistant to unfavourable factors.
'At the meetings in the field, our partners learn about our novelties and give feedback on the varieties from our commercial portfolio EkoNiva's own programmes. We know what exactly to offer our clients from any climate zone so that they could reap a good harvest. Our plant breeders continuously work on the creation of new varieties for specific regions', relates Yevgeniy Kucheryavenko, Executive Director of EkoNiva-Semena.
Livestock farming is also growing steadily in the company's operations in Siberia. The newly bred EN Argument soya beans perfectly complement feedstuffs with the high-quality protein. Moreover, it is an excellent crop for the conditions of West Siberia.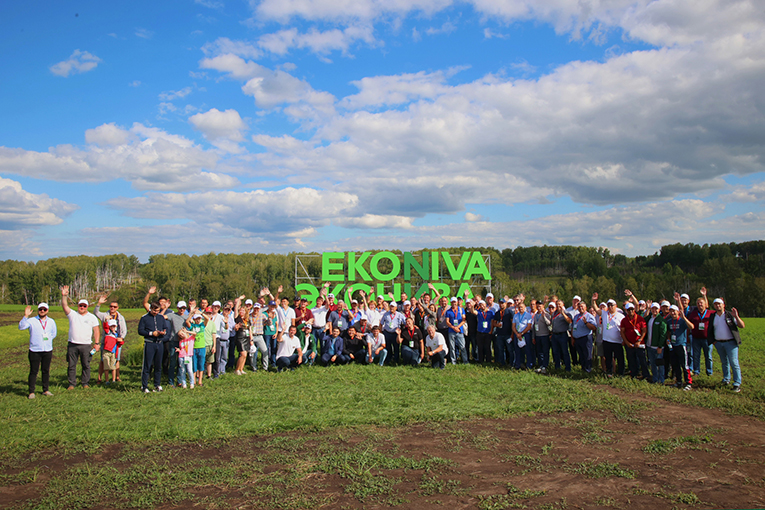 'In Maslyanino district, this early-maturing variety ripens within 94–100 days. Its yield potential exceeds 2.5 t/ha, while the protein content can reach up to 42.5%', says Vladislav Rozentsveig, Plant Breeder at EkoNiva-Semena.
In addition to seeds, EkoNiva showcased pedigree animals with a high genetic potential at the Field Day.
'In Siberia, we sell mostly Holstein dairy cows. However, the demand for beef cattle – Aberdeen-Angus and Hereford breeds – is also considerable here. Every year, over 2,500 head from Sibirskaya Niva are delivered to company's partners in Altai area, Novosibirsk, Omsk and Tyumen oblasts. All animals have pedigree certificates', comments Pavel Chernyshov, Manager of Pedigree Cattle Sales Department, EkoNiva-Semena.
Siberia is one of the most important agricultural regions in Russia. It accounts for more than 45% of the total sales of EkoNiva-Semena. The sales volumes and the client base here continue growing.