The tenth anniversary summer session of the agricultural student team Milk Standard came to an end at EkoNiva's enterprises in Voronezh and Orenburg oblasts. For two months, thirty-eight students of six agricultural universities worked at the dairy facilities and the milk processing plant and learned the ins and outs of modern agricultural production.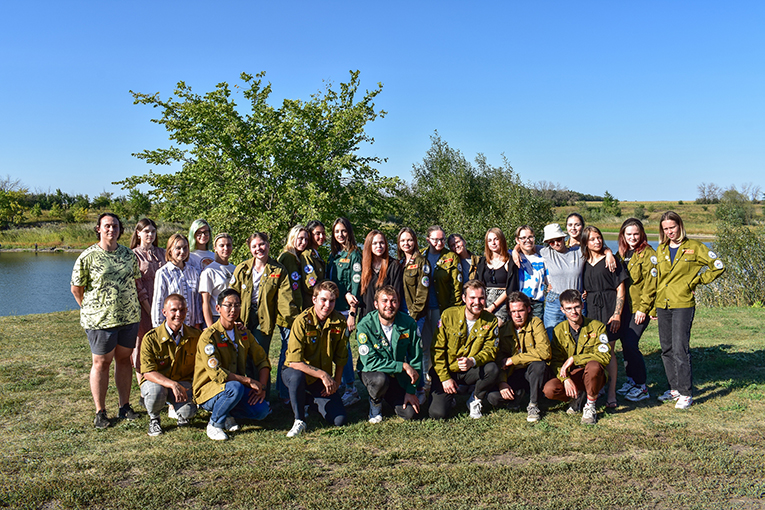 The students did their work in the relevant area: veterinary medicine, herd management, agronomy, engineering or milk processing. Future veterinarians and herd managers learned how to deal with the young stock, treat fresh cows and sick animals in the hospital pen. They also assisted in taking blood samples, giving vaccination shots, breeding, hoof trimming and taking care of young stock.
At the workshops, under mentors' supervision, young engineers maintained and repaired modern agricultural machinery to get a deeper insight into its design and operation. At Anna dairy plant, processing engineers got acquainted with the workflow, worked at the laboratory and at EkoNiva production line.
'The students gain up-to-date knowledge and invaluable experience at EkoNiva's production sites. Apart from professional expertise, they develop soft skills becoming more independent, responsible, ready to make their own decisions. These personal attributes are very useful for their careers', comments Boris Morev, EkoNiva Corporate Academy Manager.
Besides hands-on experience, the students obtained a lot of information at the lectures by leading specialists of the company.
'Many of them have already done internship on EkoNiva farms. The graduates come back for favourable working conditions and state-of-the-art production. At EkoNiva's enterprises, they realise that agriculture is a promising industry with great career and personal growth opportunities', continues Boris Morev.
Student teams first arrived at EkoNiva enterprises in 2016. The pilot project proved to be a success, and the next session took place in the winter of 2018. Over six years after Milk Standard launch, more than 600 students have participated in the project, some of them are now full-fledged specialists at EkoNiva's production sites.