Voronezh Regional Art Museum n.a. I.N. Kramskoy officially opened Fyodor Konyukhov painting exhibition titled 'Life's Long Adventure' on 2 September. Mr Konyukhov took part in the ceremony and personally gave a tour of his exhibition.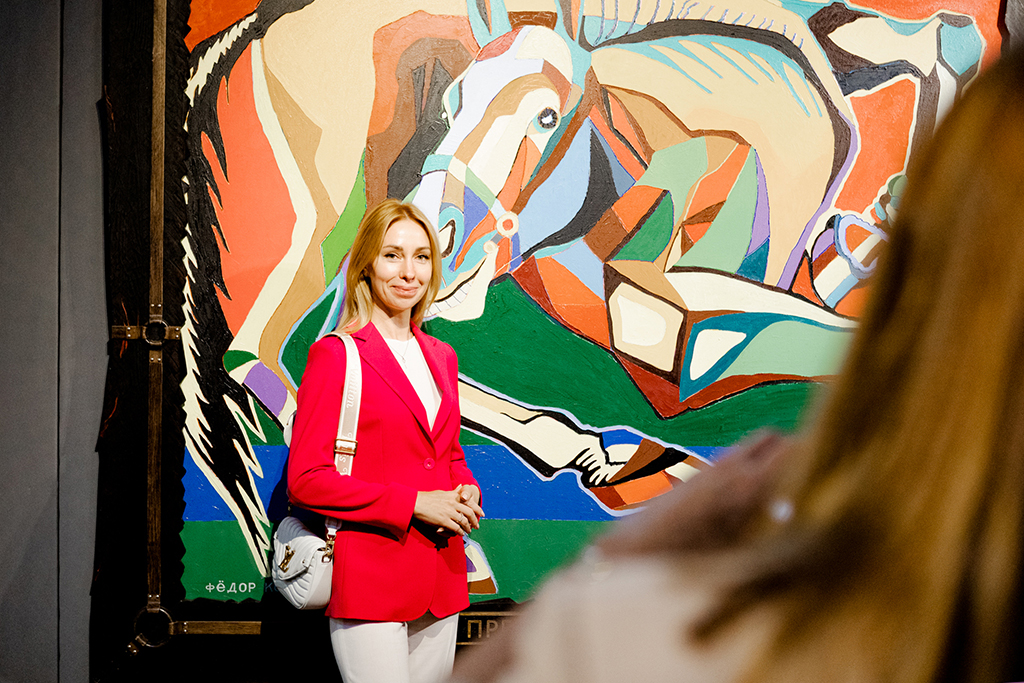 Life's Long Adventure exhibition is a summary of the famous traveller's unique expeditions all over the world. Voronezh inhabitants and guests can see 60 rare art pieces in various genres and techniques. The artwork accumulates 30 years of Fyodor Konyukhov travelling around the globe. His total collection encompasses over 3,000 paintings; the majority was created during his adventures. Fyudor Konyukhov is a recognised artist – an active member of Moscow Union of Artists and Russian Academy of Art.
The Life's Long Adventure exhibition, arranged in collaboration with EkoNiva Group, the largest Russian milk producing holding, precedes Fyodor Konyukhov's next big adventure – the NOVA expedition. The project is the first solo crossing of the Atlantic and Pacific oceans from continent to continent aboard a solar-powered NOVA catamaran. The project's main goals are to evaluate the microplastic pollution of the ocean and raise public awareness of this problem. The NOVA project is sponsored by EkoNiva, Hevel Group, a manufacturer of solar modules, and Rostselmash Group, the largest Russian manufacturer of farm machinery.
Fyodor Konyukhov,
Artist, Adventurer, Ocean Traveller
'I've been going on adventures since my young age to understand that the Lord has created an extremely beautiful planet with its endless expanses of the Atlantic, snow-clad Himalayan peaks, the vast Gobi Desert and freezing North Pole – wherever I find myself, I am inspired by the beauty of our Earth. My paintings, lithographs, sculptures reflect everything I have experienced, and I want to share it with the audience. I'm happy that my friend Stefan Duerr supports the project of innovative NOVA catamaran. I'm looking forward to embarking on my voyage, doing scientific research and making sketches of my future artwork.'
Stefan Duerr,
EkoNiva Group President:
'Fyodor Konyukhov's projects mean a lot for me and EkoNiva. We fully share his values and life principles; therefore, we are always excited to be involved in the projects of the distinguished adventurer. We consider it as a contribution to the future of our planet and Earth population.'