EkoNiva Group took part in Ryazan Field Day 2022, the 6th agricultural trade fair, on 22nd July. EkoNivaTekhnika-Holding presented novelties and time-tested machinery, while EkoNiva-Semena introduced the in-house varieties and pedigree cattle.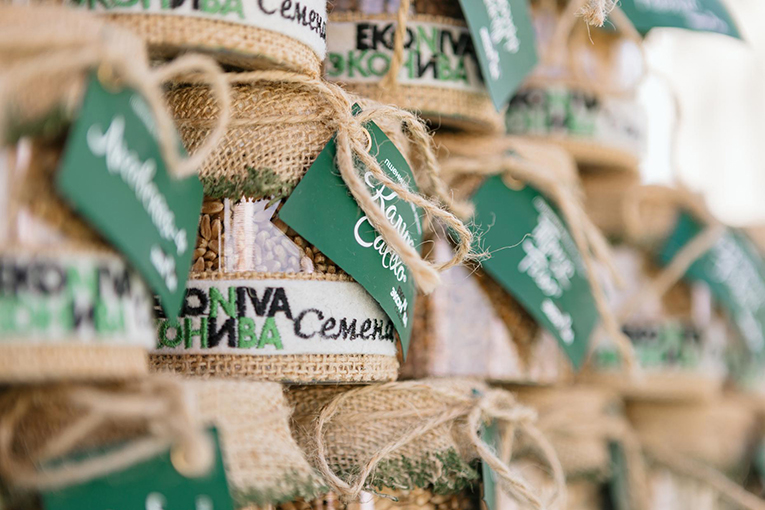 At the trade fair, EkoNivaTekhnika showcased its bestsellers and new engineering solutions for efficient farming. The RUKAS mixing unit that can dissolve and mix any type of liquid fertiliser is a debut by Nagro company, a domestic manufacturer.
The equipment enables the preparation of the UAN solution, a liquid complex fertiliser with an active ingredient concentration of 30 to 40%. By means of the cold mixing method, solids in high concentration can be completely dissolved and it is possible to prepare more productive liquid nitrogen fertiliser with the help of the RUKAS mixing unit.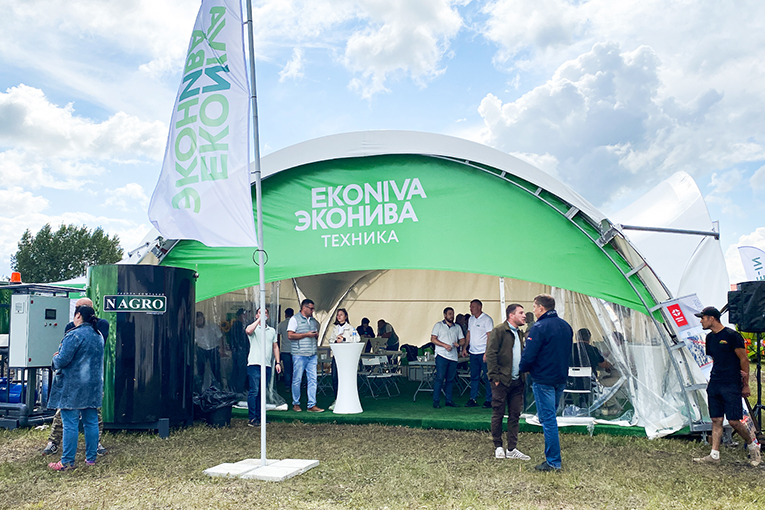 Specialists of the smart farming department presented the FJDynamics auto-guidance and steering system. This system is compatible with standard machinery of multiple brands. The Mobile RTK signal ensures high navigation steering accuracy reaching 2.5 cm, improved yields and reduced operating costs. The RTK base station does not imply any additional fee for RTK signal activation. The navigation system facilitates various farming operations: tillage, cereal sowing, fertiliser and chemical application.
Moreover, EkoNivaTekhnika showed Grimme potato harvesters, Gregoire Besson and Bednar sowing and tillage machines, Fliegl trailers and Pöttinger mowers.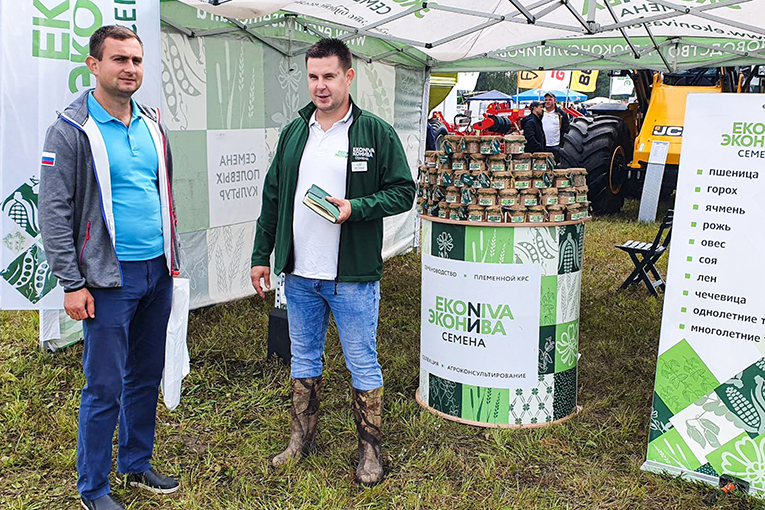 At the trade show, EkoNiva-Semena presented its commercial portfolio that comprises 2 hybrids and 63 varieties, including 8 of own breeding – 5 winter wheat and 3 soya bean varieties. All seeds are of premium quality, resistant to unfavourable factors and have a high yield potential.
'For more than twenty years, EkoNiva-Semena has been sharing the best innovations in crop production with domestic farmers and providing them with useful knowledge. The company's core principle remains unchanged: full information support from seed purchasing to crop harvesting', says Willi Drews, EkoNiva Consultant, Doctor of Agronomy.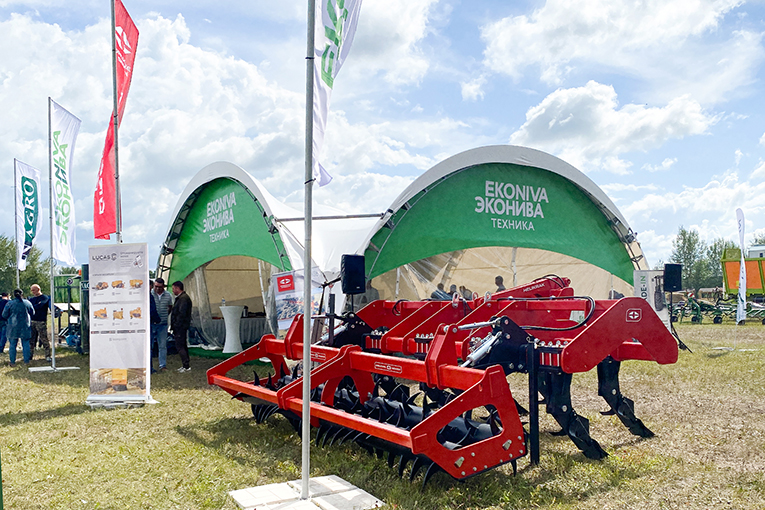 Besides, the specialists reported on EkoNiva progress in pedigree cattle breeding. The experts described the distinctive features and advantages of the Holstein, Red-and-White and Simmental breeds offered for sale. Each cow has a pedigree certificate with full details on the parentage and productivity of its female ancestors.
At the end of Ryazan Field Day, EkoNiva Group employees signed several contracts and reached some preliminary agreements on agricultural machinery and seed deliveries. Moreover, the specialists held a series of business meetings with the partners to discuss further cooperation and the prospects of the industry.