EkoNiva's specialist takes second place at Russian skills competition
Press-centre / News,
EkoNivaAgro's employee from Voronezh oblast Maksim Sagaidak received second prize in the national skills competition between artificial insemination technicians held in Izhevsk on 16-18 August.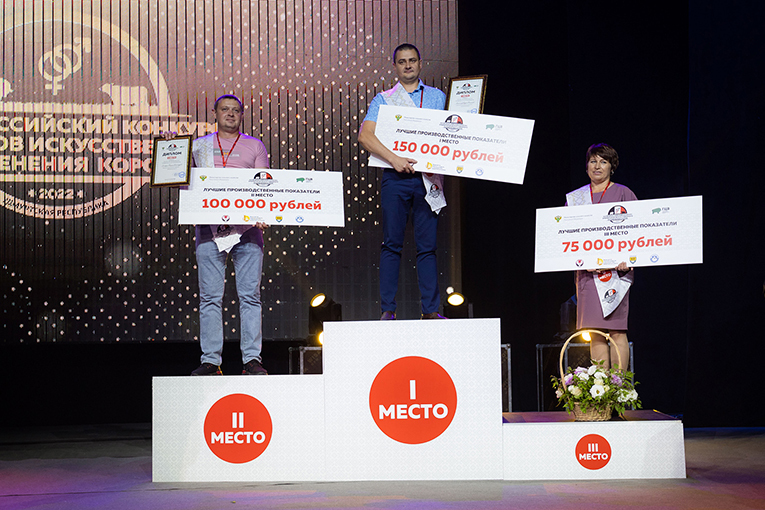 The contest takes place once in two years and gathers AI technicians, who podiumed at the qualifying stage locally. Ninety-six specialists from sixty regions fought in an attempt to be crowned the best in their profession.
The competition programme was made up of four parts. First, the technicians worked in laboratories, later their knowledge on reproduction was tested by a panel of experts. At the next stages, the contenders prepared cows for insemination – carried out visual and rectal examinations to check for abnormalities preventing animals from undergoing the procedure. Moreover, specialists kept records of their activities during the contest which was a part of the assessment checklist.
Maksim Sagaidak, Artificial Insemination Technician from EkoNivaAgro, took second place in Best Specialist in Reproduction category. Today, he deals with a herd of over 7,100 head, including 3,000 milking cows. The production performance of the animals within 305 days of lactation is 11,000 kg while the calf birth rate amounts to 85% – 5 pp higher than the requirement of the Ministry of Agriculture of the Russian Federation for breeding reproducers.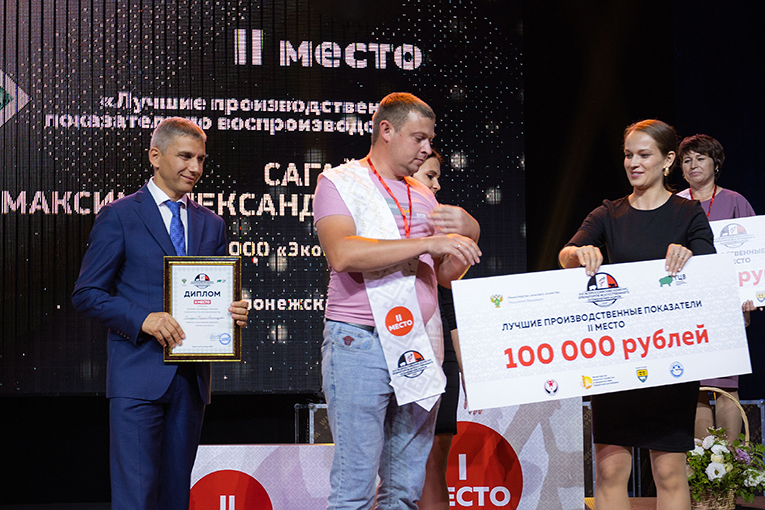 Maksim Sagaidak has worked for EkoNivaAgro since 2013. He began his career as herd manager, while for the last three years, he has worked as AI technician at Dobrino dairy in parallel to studying at the Voronezh State Agricultural University.
'It is the first time I have taken part in a nationwide contest. The tasks were complicated, all participants are top professionals, for this reason being the second among them is like victory to me. Many thanks to my management who entrusted representing the company to me', shares Maksim Sagaidak.