EkoNiva Group of companies has participated in Agrosalon 2022, one of the largest agricultural trade fairs, for the third time. It took place at the Crocus Expo international exhibition centre in Moscow on 4-7 October. The company presented the guests to a wide range of basic crop seeds, pedigree cattle as well as machinery and spare parts from domestic and foreign manufacturers. The event ended up with a range of signed contracts and preliminary cooperation agreements.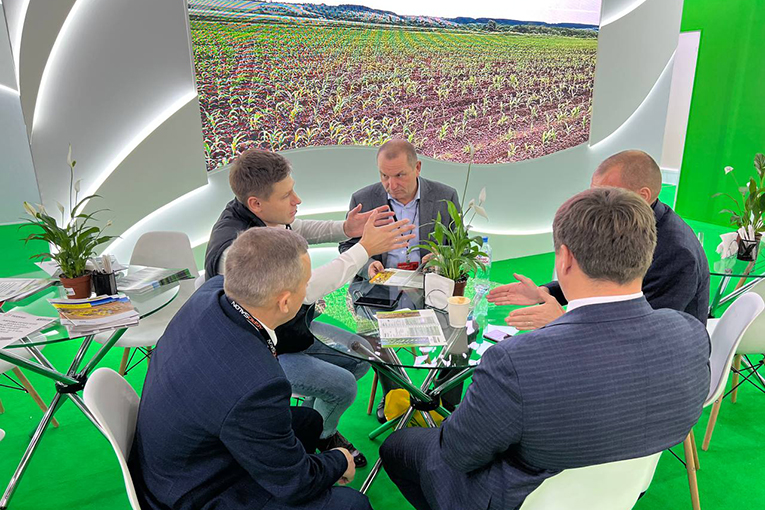 Agrosalon is the culmination of the agricultural season and the best time for farmers to make plans for the future. During the four days of the specialised international trade fair, representatives of different sectors of agro-industry shared their experience, discussed innovations and technical solutions for agribusiness management.
'Here, we meet our loyal customers and obtain feedback on the varieties from our portfolio. This year, many clients from different parts of our country gave positive reviews from the Southern Federal District to the Far East. A bumper harvest of some crops of EkoNiva's breeding was reaped farming season 2022. For example, the yield of spring wheat reached above 6.5 t/ha in Kirov oblast, oil flax – 2.3 t/ha in Kemerovo, winter wheat – 7 t/ha in Tula oblast', says Yevgeniy Kucheryavenko, Executive Director of EkoNiva-Semena.
EN Albireo, EN Taygeta, EN Cepheus winter wheat varieties demonstrated good results in different regions of the country. This season, peas are in high demand in Southern Federal District, and soya beans are gaining in popularity countrywide and especially in the Far East. At the event, EkoNiva-Semena announced the launch of sales of new in-house bred soya bean varieties EN Accent (regionally adapted for the Central region) and EN Argument (regionally adapted for the Siberian region).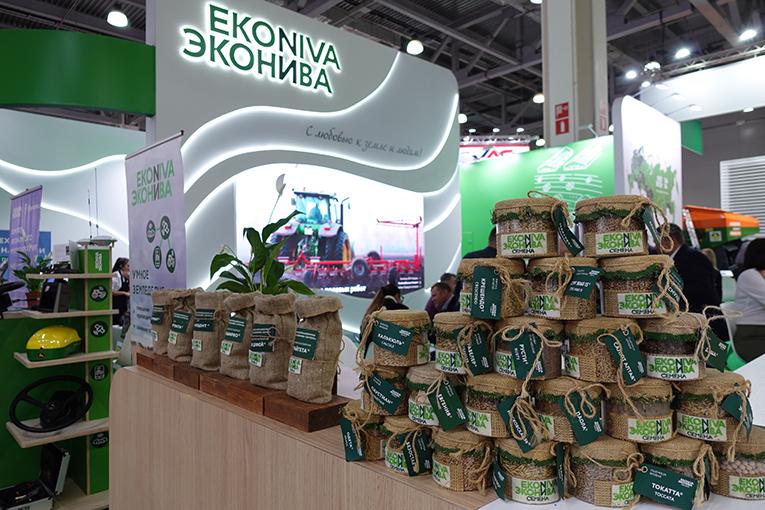 Nowadays, Russian agribusiness strives to achieve technological independence in the area of seed growing and plant breeding. EkoNiva in cooperation with scholars from the Russian Academy of Sciences (Institute of Cytology and Genetics of SB RAS) launched a new project – a genetic and breeding centre in Novosibirsk oblast. The purpose of the centre is to provide Ural, Siberian and Far East regions with high-quality seeds and genetic material.
'Now, such crops as corn and soya beans can be cultivated in the north, which was not possible before. Our breeding programmes are aimed at creating ultra-early-ripening varieties, which allows us to significantly expand the area of cultivation of Russian varieties', says Vitaliy Voloshchenko, Director of Plant Breeding and Seed Maintenance Centre of EkoNiva-Semena.
Dozens of company partners countrywide appreciated pedigree cattle that are characterised by high genetic potential.
'EkoNiva uses the semen of the best world sires, and in addition, the animals are highly adapted to Russian climate conditions. We will continue to boost sales due to the increasing demand', emphasises Pavel Chernyshov, Manager of Pedigree Cattle Sales Department of EkoNiva-APK Holding.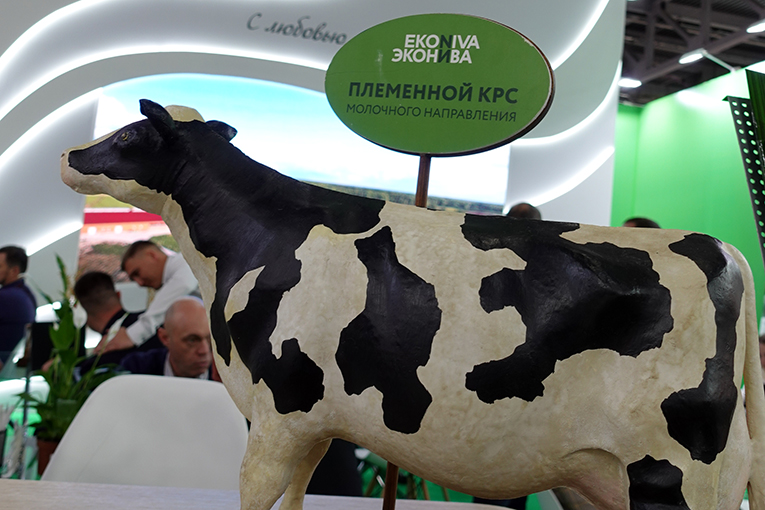 EkoNivaTekhnika-Holding is ready to offer its time-tested machinery and spare parts, as well as novelties made by domestic and foreign manufacturers.
'Despite the difficulties that we faced this year, this farming season was finished better than it was expected. We try to present a full line-up of agricultural machinery. Half of our suppliers are new. We look forward to the growth and development of the domestic manufacture', comments Gennadiy Nepomnyashchiy, Commercial Director of EkoNivaTekhnika-Holding.
This year, the company has signed a dealership agreement with a Russian construction equipment manufacturer UMG. Another line of business is Chinese Lovol tractors. More than 40 machinery units have already been delivered and each has found a buyer. One more novelty that kindled interest among farmers is a mixing unit for liquid fertiliser produced by Nagore company. Moreover, the FJDynamics auto-guidance and steering system for smart farming is in demand too. Exhibitors and visitors of Agrosalon signed profitable contracts, held fruitful meetings, discussed the opportunities of future cooperation and new methods and systems of agribusiness management.