EkoNiva-Semena, a seed growing and plant breeding company within EkoNiva Group, annually participates in specialised industrial trade fairs in the Republic of Kazakhstan. On July 13-14, the company took part in Jana Dala/Green Day 2022 for the first time. Over 150 farming enterprises of the republic visited EkoNiva's booth.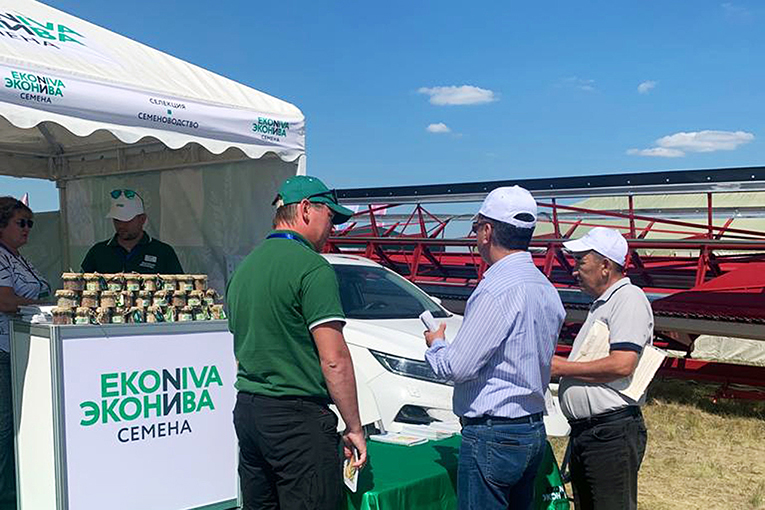 Kazakhstan Field Day 2022 is a tremendous venue for farmers from different countries to exchange experience and make business contacts. Not only state-of-the-art machinery and equipment, but also modern agricultural technologies and achievements in plant breeding were demonstrated at the event.
'Kazakhstan is one of the key export markets for EkoNiva, therefore the company is increasing its customer base and boosting the delivery volumes. Participation in trade fairs guarantees EkoNiva public recognition and high demand for its produce', emphasises Marina Gerasimova, Head of Marketing Department, EkoNiva-Semena.
EkoNiva portfolio includes varieties that are traditional favourites among Kazakh farmers. The company has been supplying seeds to Kazakhstan for 8 years. Over the whole period, more than 22,000 tonnes of seeds of high-yielding varieties of different crops have been delivered. Principal exports of seeds are spring crops: wheat and barley. Winter wheat, oats, peas, lentils, soya beans and perennial grasses are in demand in southern regions. The company portfolio includes varieties distinguished by valuable properties. These varieties are well adapted for different climate conditions of Kazakhstan. EkoNiva's main customers are located in Kostanay, Akmola, North-Kazakhstan and East-Kazakhstan oblasts.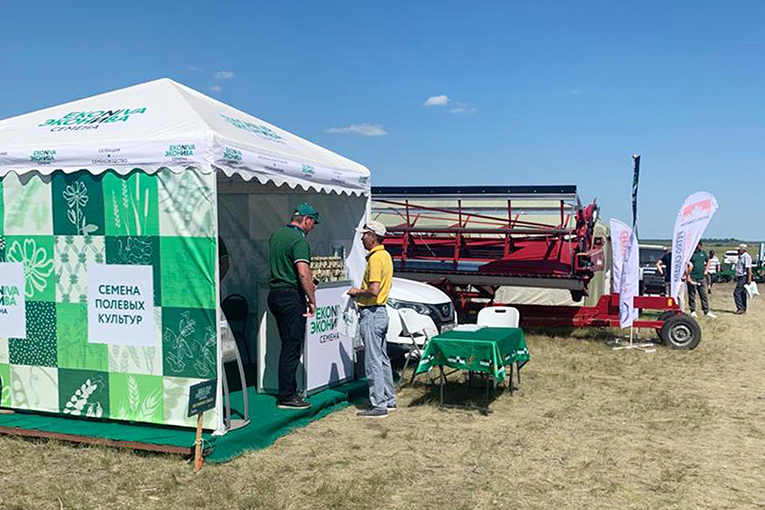 'Varieties that boast drought-resistance, high tillering capacity, consistent yields and great quality are growing in popularity here. The average yield of our cereal crops reaches 5 tonnes per hectare which is significantly higher than that of competing varieties. The number of business partners among local farmers is increasing. To date, there are already 400 of them', says Aleksandr Suntsov, EkoNiva-Semena Sales Representative.
For example, ETALONAGROKHIM based in North Kazakhstan oblast has been cooperating with EkoNiva for four years.
'Every year, we purchase Licamero and Triso spring wheat', comments Ruslan Tibaev, Chief Agronomist of ETALONAGROKHIM. 'Licamero variety demonstrated the performance of 6.7 tonnes per hectare, Triso – 10.5 tonnes per hectare under favourable circumstances, while the regional average for cereals is 2.5-3 tonnes per hectare. Dakota alfalfa produced the volume of the first cut topping 4.5 tonnes per hectare. The results are excellent, that is why we choose seeds from EkoNiva.'