From 22 to 25 November, EkoNiva Group took part in the 29th YUGAGRO 2022 international agricultural trade show. At the joint booth, the holding's specialists displayed high-yielding seeds, cutting-edge digital technologies for field work optimisation and the entire pedigree cattle portfolio.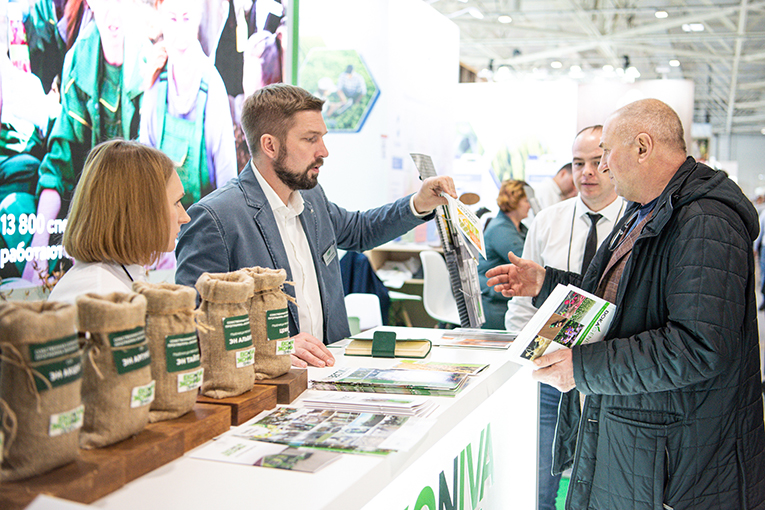 At YUGAGRO 2022, EkoNiva-Semena, the Group's seed-growing division, presented 70 crop varieties of domestic, foreign and in-house breeding to the visitors of the trade show. The farmers of Krasnodar area are mainly engaged in winter wheat cultivation, so it is natural that the company's own varieties EN Cepheus, EN Taygeta, EN Albireo, EN Photon and EN Mars came into the spotlight at the event.
'This year, we are perfectly content with the harvesting campaign results. For example, EN Cepheus has delivered a record yield of 10.2 tonnes per hectare on our farm. For four years, we have been buying winter wheat from EkoNiva-Semena and know for sure that their varieties will always produce high output. They are resistant to lodging and low temperatures and can be sown after any predecessor', shares Maksim Baranov, Agronomist of AGRO K.VI.S enterprise.
From EkoNiva-Semena's spring variety portfolio, the legumes are the most sought-after crops in the southern regions. Trendy, Belmondo and Madras pea varieties are also in demand having proven to be high-yielding and resistant to weather anomalies.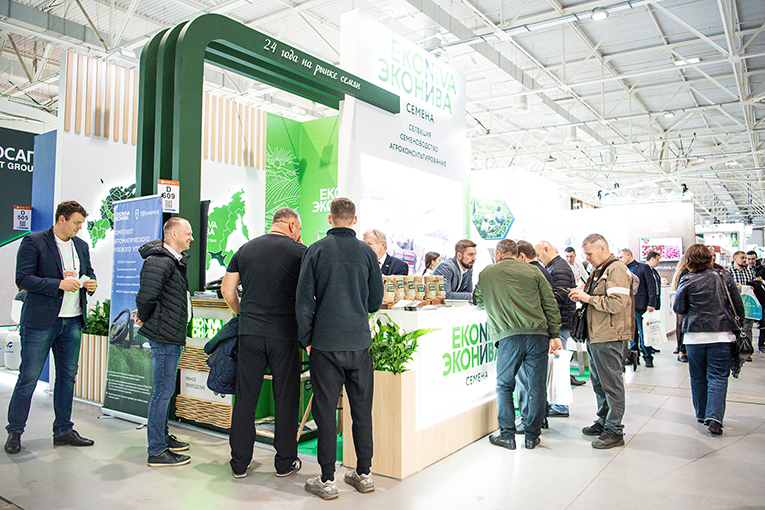 'Many competitive varieties cannot withstand an excessive amount of precipitation. As for ours, they are not prone to lodging and produce a yield of about 5 tonnes per hectare', notes Maksim Golovanyov, Sales Representative, EkoNiva-Semena.
At the trade show, the holding's experts had a wonderful chance to present their pedigree dairy cattle elaborating on the main features and advantages of Holstein, Red‑and‑White and Simmental breeds offered for sale.
'Since the beginning of this year, we have delivered over 10,000 head of pedigree cattle. The share of the sales in the southern regions is about 30%. Our animals have pedigree certificates with full details on their parentage and the productivity of their ancestors. No wonder that milk yields of our fresh cows – based on customer feedback – are 30-36 kg per day with proper housing and feeding ensured', says Pavel Chernyshov, Pedigree Cattle Sales Manager, EkoNiva-APK Holding.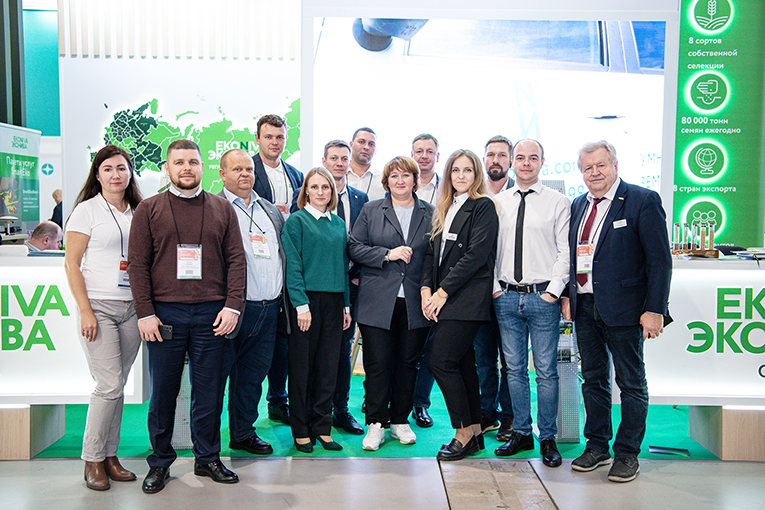 EkoNiva-Chernozemye did not miss the opportunity to demonstrate its digital novelty – the FJDynamics autosteering system.
'FJDynamics is installed on tractors of any brand having a standard configuration. The high-precision Mobile RTK signal ensures 2.5 cm accuracy making for increased performance and reduced operating costs. Even more, the RTK base station comes as standard without any additional activation fee', points out Sergey Sidorenko, Smart Solution Sales Department Specialist at EkoNiva‑Chernozemye.
Following YUGAGRO 2022, EkoNiva's employees concluded important contracts, reached preliminary agreements on the supply of seeds, cattle and digital solutions and held several meetings with business partners.