EkoNiva Group, the largest dairy producer in Russia, has completed new Semyono-Makarovo dairy farm in Yermekeyevo district, the Republic of Bashkortostan. It is the biggest dairy farming in the republic: the farm is designed for 2,800 cows and 3,200 head of young stock.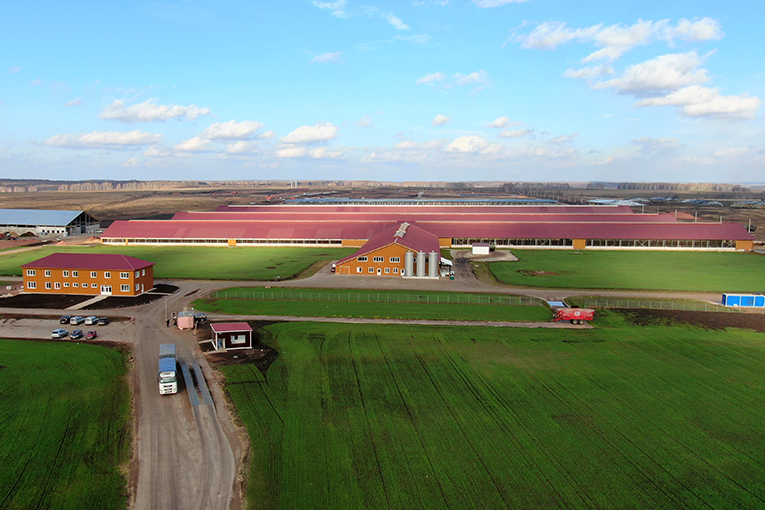 The project co-financed by Rosselkhozbank costs 3.1 billion roubles.
The facility includes three cow barns, several calf barns, heifer lots, feed storage and a hygiene station. The enterprise uses a free-stall system, uniform number identification with chips and specialised programmes for effective herd management and feeding, such as Eko.Feed software developed by EkoNiva.
The entire herd is composed of high-yielding Holstein cows producing in total 87.5 tonnes of milk per day currently. The average daily milk yield is 31.2 kg per dairy cow or 34.1 kg per milking cow.
Semyono-Makarovo dairy, like all EkoNiva's farms, has a rotary milking parlour. Seventy-two cows stand on a circular platform and are milked at the same time. The milking process is as gentle as possible for cows. The milking unit is automatically sterilised after every cow without human involved.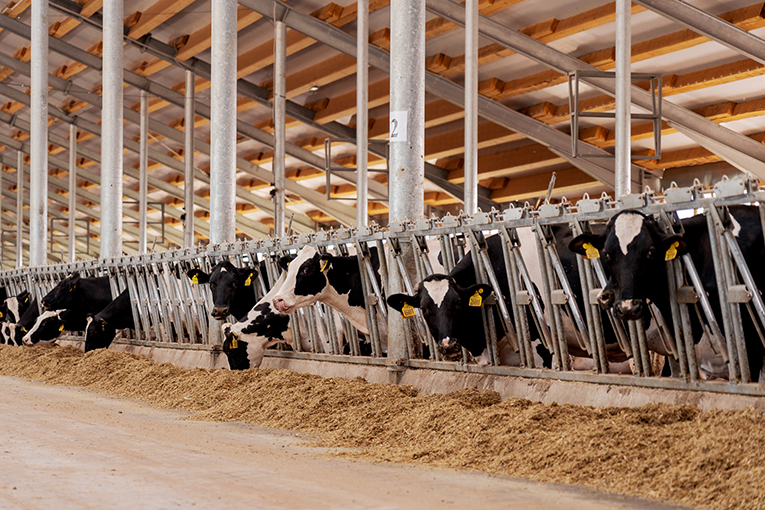 The project has created 128 jobs. The company's employees, mostly people under 40, are provided with a comfortable working environment including a canteen and corporate transport. Moreover, in 2021, EkoNiva Group co-financed the construction of an apartment building in Yermekeyevo village next to the dairy facility. Eight farm workers with their families have already moved into their new flats.
'One of our priority goals is to ensure proper working and living conditions in the countryside. Such environment allows people to work, study and enjoy their leisure time. I'm confident that this dairy will become a platform for further sustainable social and economic development of the whole rural area in the west of the republic', says Stefan Dürr, EkoNiva Group President.