EkoNiva congratulates multi-child employees on Mother's Day
Press-centre / News,
EkoNiva Group, the largest milk-producing holding in Russia, has congratulated female employees with many children on Mother's Day. Nowadays, over 450 mothers having three children or more work on EkoNiva's farms and plants.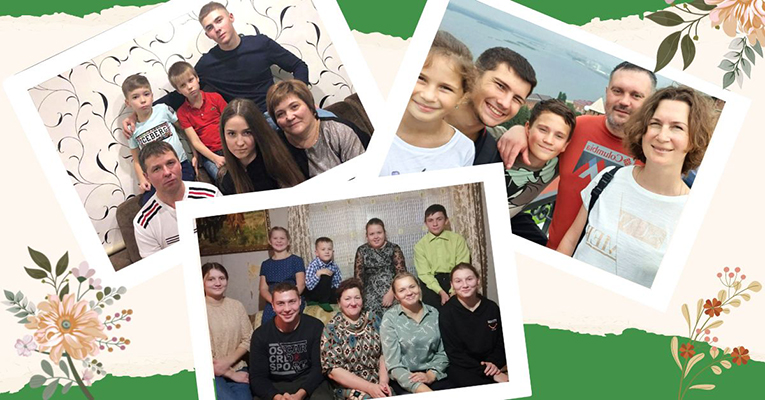 Growing a child is true happiness, but also a great responsibility. Moreover, having many children is a great gift and hard labour at the same time. Each family member needs care and individual attention. On the eve of the holiday, EkoNiva's working mothers of many children told how they cope with their duties and about secret of happy motherhood.
Natalya Kolesnikova, an accountant at Sibirskaya Niva, has seven children: two daughters and five sons, three of them are adopted. Natalya's husband Dmitry also works for the company. Eleven years ago, they welcomed their first adopted child. Later, two more boys from an orphanage joined the family.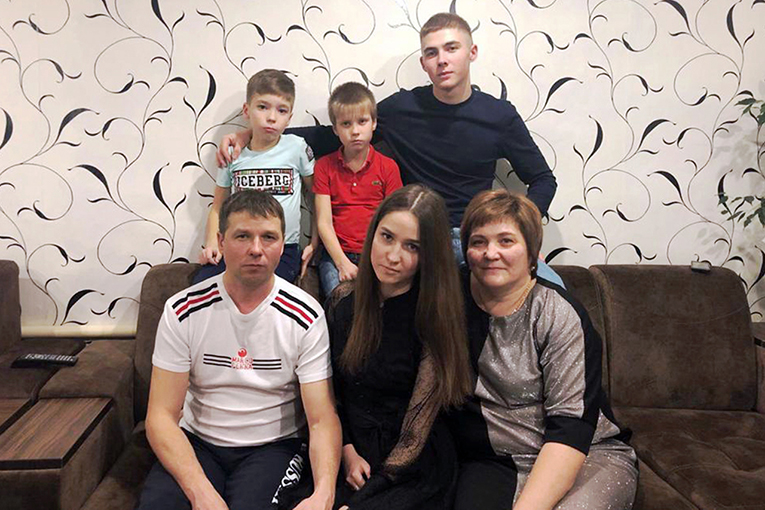 'I was the only child in the family, so I was dreaming of a big family since I was a little girl. I always told my mother that I would have many kids. Now, my mother is raising adopted children too', says Natalya. 'Usually, our house is filled with fun, noise, warmth and comfort. Every child has their own personality, but all of them are friendly, kind and responsible. Everyone has their own duties, is eager to help me with anything and is interested in the things I do. My children have visited my workplace and all the enterprise subdivisions several times.'
Natalya's eldest daughter is 25 and she is already a mother of three children. Grandchildren are frequent guests at the Kolesnikovs' home, where everyone has enough space and attention.
'It's a rule of our family to celebrate all the holidays together and gather at one table for dinner and tea every evening. We discuss the events of the day and the latest news, make plans for the future', continues Natalya. 'In my opinion, getting out into nature is the best family activity. I'm happy that my dream of a large and close-knit family has come true.'
Natalya Sergeyeva, an employee of Zashchitnoye, Kursk oblast, always wanted to build a big family too. Now, she has two sons, four daughters, one grandson and one granddaughter.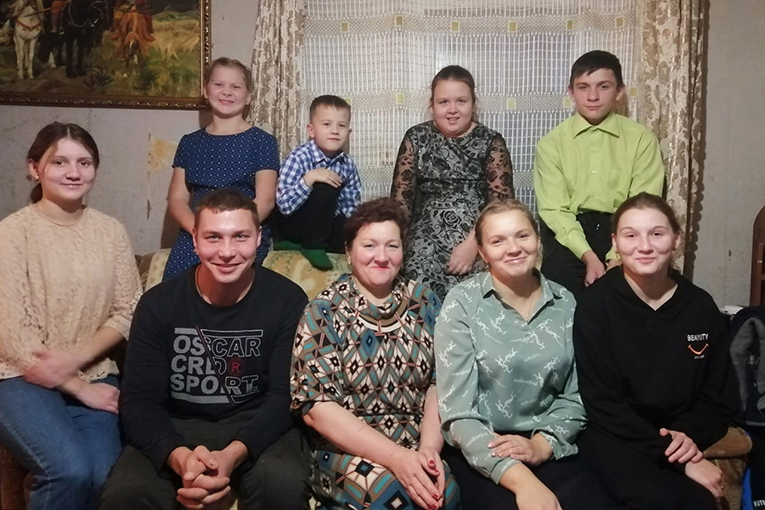 'I adore all my children. They support and help me when I need it. The secret of our family is simple: order in the house, mutual understanding and affection, teamwork and leisure time together', emphasises Natalya. 'For example, I am up for playing snowballs with my children or participate in the performance at our Community Centre.'
Natalya has been working as a calf tender for many years. Her eldest son Oleg joined the company as a farm machinery operator five years ago. Her other children are still teenagers, but they have visited their mother's workplace and already think about a career in agriculture.
'My youngest always wonder how I cope with cows during milking. But it's not harder than managing a large family - you just need care, patience and kindness. Then the work is going fine, and everything is okay', concludes Natalya.
According to Kseniya Mikulina, Legal Department at EkoNiva-Food, her children are her close friends, great helpers and the best travel companions. Kseniya has two sons and a daughter.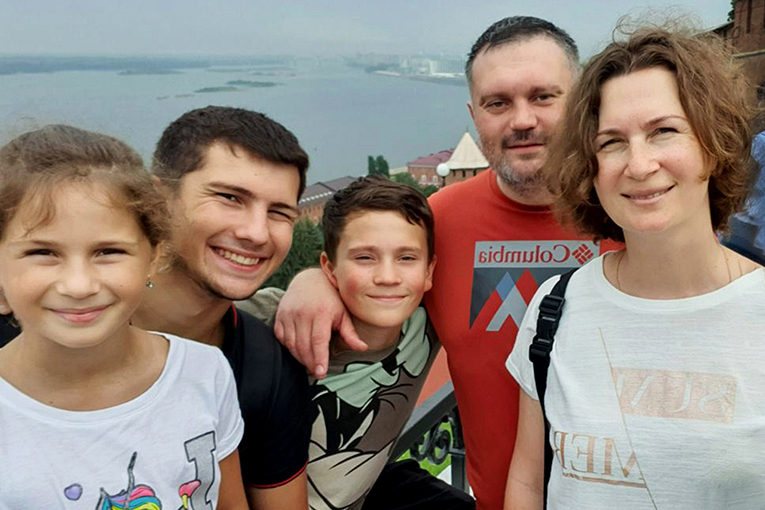 'I just enjoy my life: work, rest. My children fill it with colours, happiness, events and impressions', emphasises Kseniya. 'The secret of a happy family is a loving atmosphere. Friendship, affection and mutual understanding between the parents are the best role model for the children.'
The children know a lot about the company their mother works for. Recently, they have been on a tour of Dobrino dairy in Liski district, Voronezh oblast, and learned where natural milk is produced and how dairy treats are made.