EkoNivaAgro, an EkoNiva Group company based in Voronezh oblast, has marked the 20th anniversary of its foundation. The festive occasion has brought together over 350 employees and guests, including those who have been working here since the first days. Aleksandr Gusev, Governor of the region, and heads of district administrations joined the celebration to congratulate EkoNivaAgro's team on the significant milestone.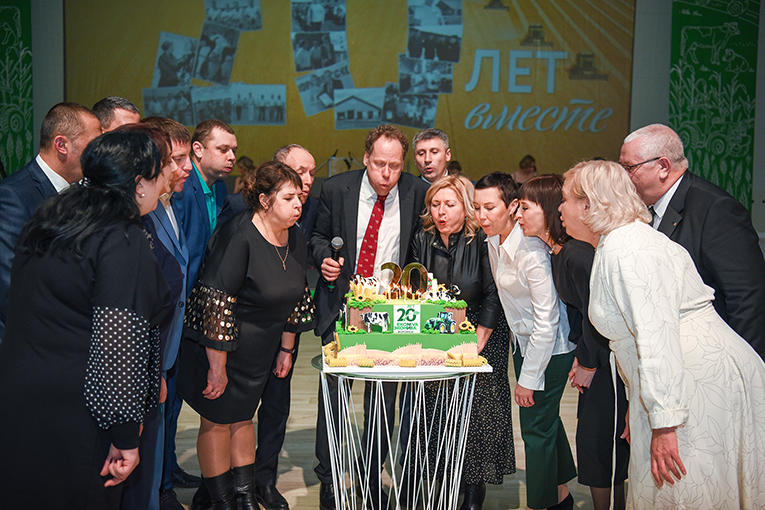 Prior to the event, Aleksandr Gusev and the president of EkoNiva Group Stefan Dürr visited an eco-village in Lushnikovka, Bobrov district. Last year, EkoNivaAgro built five detached houses for its employees as part of its social programme. In one of them, the large family of engineer Aleksandr Borisenko had recently given a housewarming party.
'Over a span of 20 years, EkoNivaAgro has become one of the biggest farming businesses in Russia and an important element of the regional economy. Perhaps, it is not a long time for an enterprise, but judging by the production scale and the growth dynamics, EkoNivaAgro is an undisputed leader. What really matters is the company's approach to our districts. I am grateful to EkoNiva's management for its balanced social policy, attitude towards employees, development of the agriculture and communities where the company operates. Although the holding is represented in 13 regions of Russia now, its homeland is Voronezh oblast', says governor Aleksandr Gusev.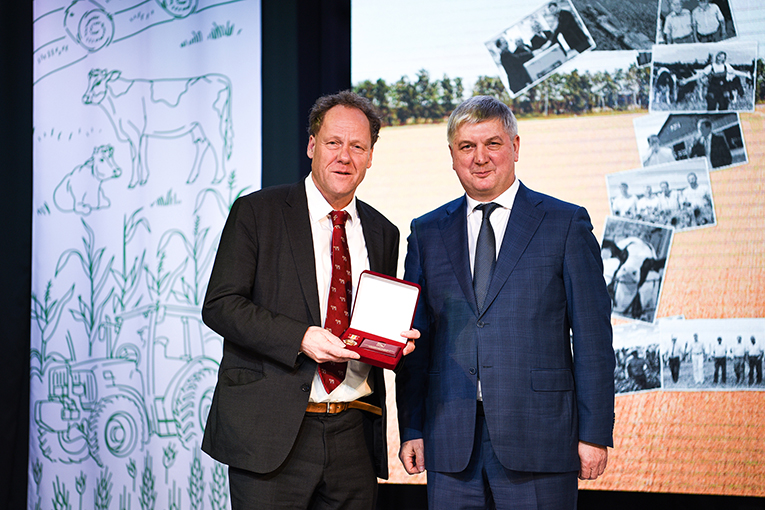 The solemn ceremony was started off with honouring EkoNivaAgro's top performers. Fifty employees worked their way up from an unprofitable collective farm to a big and prominent agricultural enterprise. The former specialists who are still one with EkoNiva were also given credit at the event. In total, 578 workers of the company were presented with various awards and valuable gifts for the 20th anniversary of EkoNivaAgro.
'Today, EkoNiva is the largest dairy producer in Europe and ranks third in the world. I am deeply grateful to every milking and machine operator, herd manager, veterinarian and all of those who made their contribution to our company's development. I am sure that in the future, with such a professional team, we will be able to become a global leader in the production of natural and wholesome milk', emphasises Stefan Dürr, EkoNiva Group President.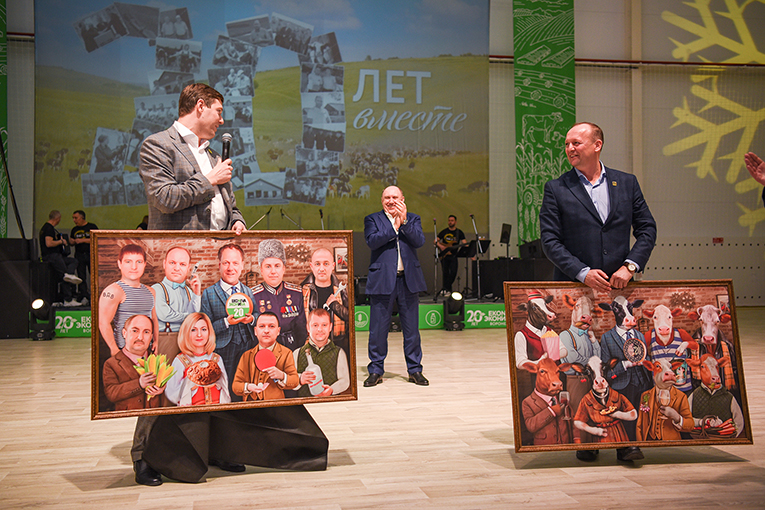 The origins of EkoNivaAgro go back to 2002 when the holding set up Tikhiy Don farm in Shchuchye village, Liski district. Then, it was decided to shift the focus onto crop production, since the old dairy kept sustaining losses. The management thus wanted to sell the cows, but Viktor Shevtsov, Head of the district, was dead set against the idea and laid it down as a condition that EkoNiva had to keep the animals if it wished to work on Liski land. In order to stop incurring losses, it was essential to engage in dairy farming on a different level. EkoNivaAgro reconstructed the previous farm, and in 2007, it opened the first dairy for 1,400 head of milking herd.
Nowadays, the company is the top milk producer in Voronezh oblast with the daily output of 1,350 tonnes, which constitutes 54.7% of the region-wide figure. EkoNivaAgro's fields extend over the territory of Liski, Kamenka, Bobrov, Kashirskoye, Buturlinovka, Talovaya and Anna districts, the total area exceeding 148,900 hectares. The company has 28 livestock farming enterprises, including 16 modern free-stall housing dairies. The overall herd size is 92,500 head, of which almost half are dairy cows.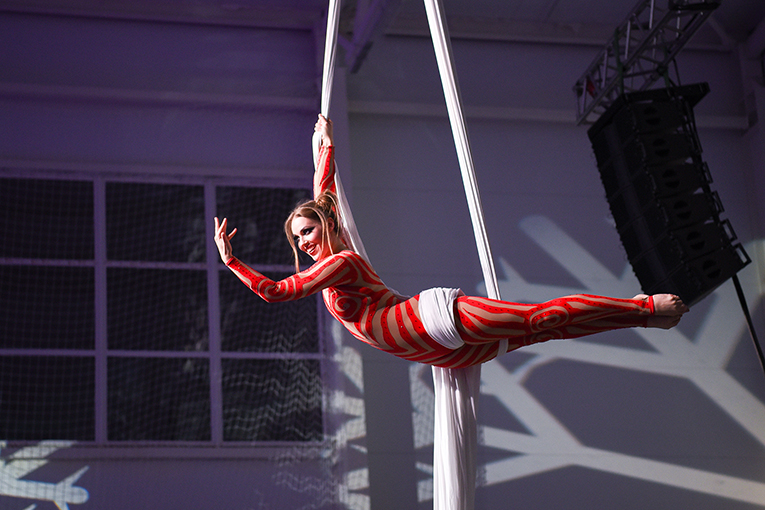 EkoNivaAgro has the status of a breeding reproducer and a stud farm. It is engaged in rearing high-quality breeding young stock with the use of cutting-edge solutions for animal milking and management.
The holding not only produces natural milk but also makes EKONIVA brand products at its own dairy and cheese plants in Shchuchye and Anna villages. The daily capacity of EkoNiva Group's processing facilities in Voronezh oblast is about 400 tonnes of raw milk.
One of EkoNivaAgro's key areas of activity is crop production. The total farmland is 114,500 hectares, which allows the company to provide its growing herd with own succulent and rough fodder. In 2022, the amount of the prepared feed exceeded 336,000 tonnes in dry matter. In addition, there was harvested about 271,000 tonnes of cereals and pulses, 291,000 tonnes of sugar beet, 21,000 tonnes of soya beans and other crops. The company is also engaged in seed growing, with the focus on reproduction seeds of cereals, pulses and forage grasses.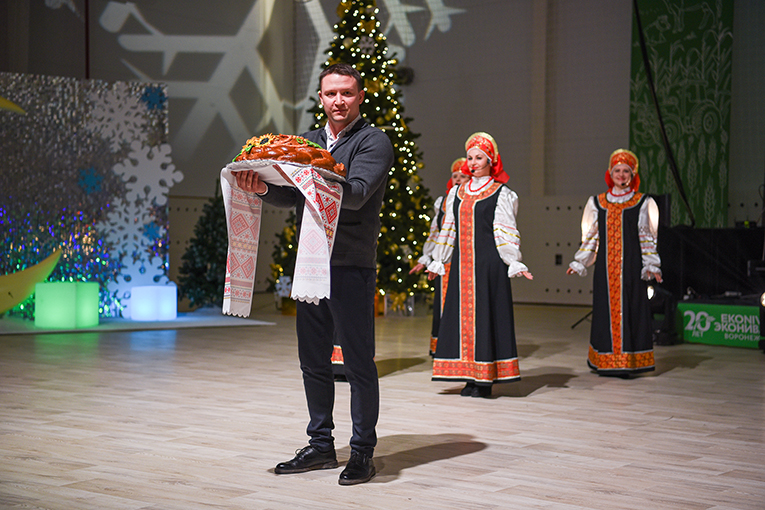 Along with setting and reaching ambitious performance targets, EkoNivaAgro has been placing special emphasis on social aspects of life and rural infrastructure enhancement ever since its foundation.
Currently, the company provides support to kindergartens, schools, medical institutions, sports clubs, as well as to pensioners and the needy. EkoNivaAgro participates in the Comprehensive Rural Development federal programme. In 2021-2022, 81 employees moved into their new homes in Liski and Bobrov districts. This year, plans are afoot to build 20 more houses in Bobrov district, while 2024 will see the construction of 10 dwellings in Anna district. In the nearest future, sponsored by EkoNivaAgro, a new community centre in Shchuchye village will open its doors to the talented youth.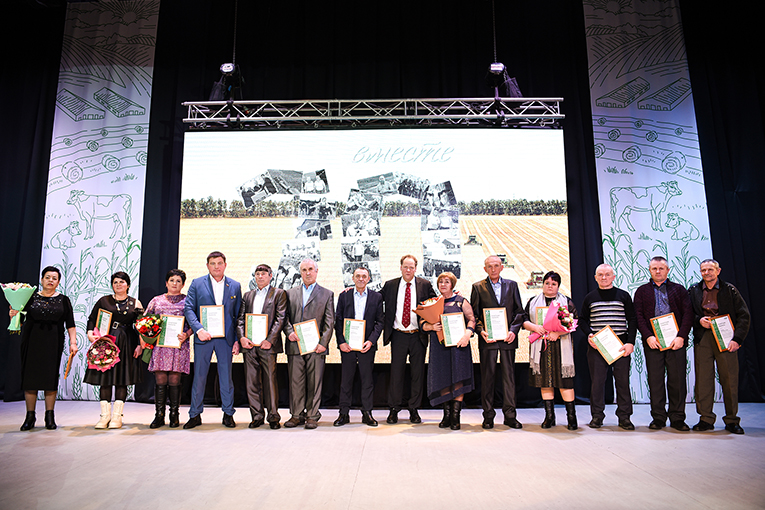 'For 20 years, the company has never betrayed its basic principle: to be responsible for the land and people living and working on it. We do our best for our staff to get decent salaries, take their children to modern kindergartens, sports and arts clubs, for our veterans and pensioners to receive good medical care and our help whenever they need it. So, we put a premium on the reliability and stability for our employees, honesty and transparency in partnership, the quality and unique formulation of products for consumers', says Aleksandr Rybenko, Regional Director for Voronezh oblast, EkoNivaAgro.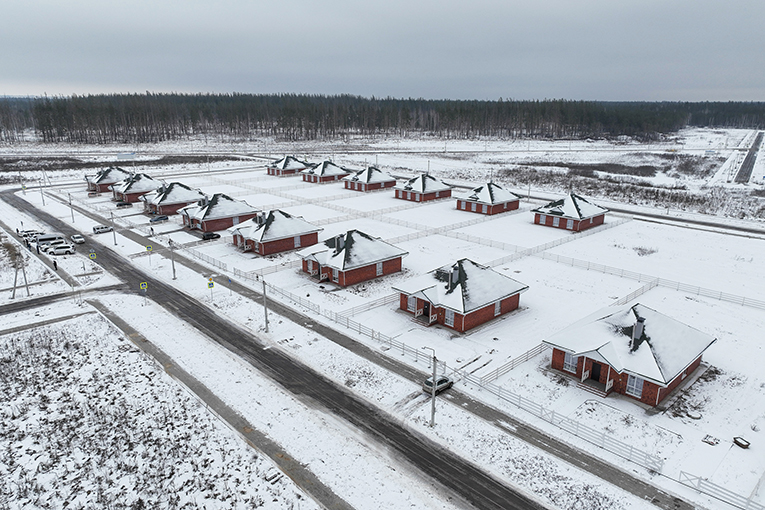 The professional personnel, own farms, pedigree cattle, large land bank, milk plants and the implementation of cutting-edge technologies – all of these make the company confident about the future and enable it to develop rural areas and produce high-quality dairy.