The three-day Agros-2023 international trade show devoted to pedigree cattle breeding and fodder production has come to an end at the Crocus Expo International Exhibition Centre. EkoNiva presented its products catering to the needs of livestock farming enterprises and enabling them to run a successful agribusiness.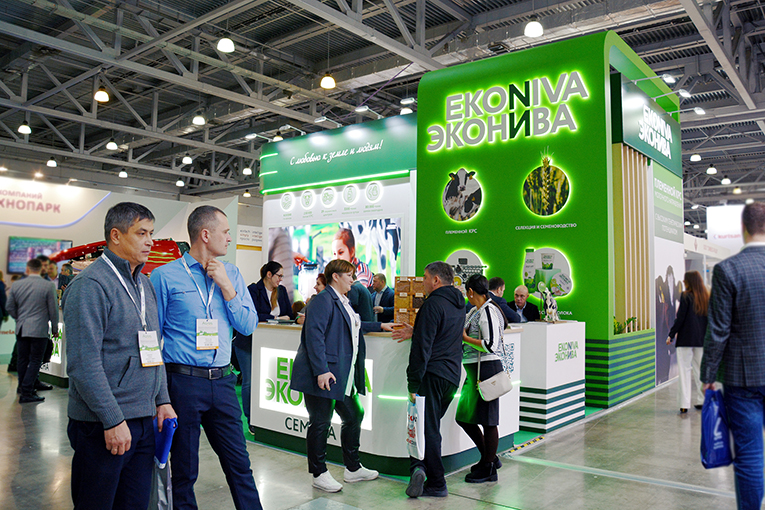 This year, over 370 Russian and foreign producers and suppliers participated in the trade fair. The event gathered farmers from 80 regions of Russia. In recent years, Agros 2023 has become the most popular event in terms of the number of visitors, business meetings and contracts signed.
At Crocus Expo Exhibition centre, EkoNiva's experts presented pedigree cattle, seeds of field crops and fodder grasses as well as powerful agricultural machinery.
EkoNiva has been engaged in breeding pedigree cattle with high genetic potential for over 15 years. The dairy heifers have gained popularity among farmers from 24 regions across Russia – from the south of the country to the Far East. High genetic merit and good adaptation to the Russian climatic conditions and industrial housing are largely behind their success. In 2022, EkoNiva sold to its partners over 12,000 heifers. In 2023, the company plans to dramatically increase the volumes and enter the market of the Eurasian Customs Union countries.
'Our key customers are present at this trade fair. We are holding negotiations and making arrangements for deliveries', says Viktor Voronin, Head of Cattle Sales Department, EkoNiva-APK Holding. 'We are looking forward to a fruitful year: plans are afoot to export the cattle, certification of the site in Voronezh oblast is underway. Cattle breeders from Kazakhstan, Belarus, Tajikistan, Armenia and Uzbekistan have expressed an interest in our heifers.'
EkoNiva-Semena, a seed growing and plant breeding company within EkoNiva Group, presented guests with a wide variety of field crop seeds. Its portfolio comprises 72 high-yielding varieties, a third of which are fodder grasses.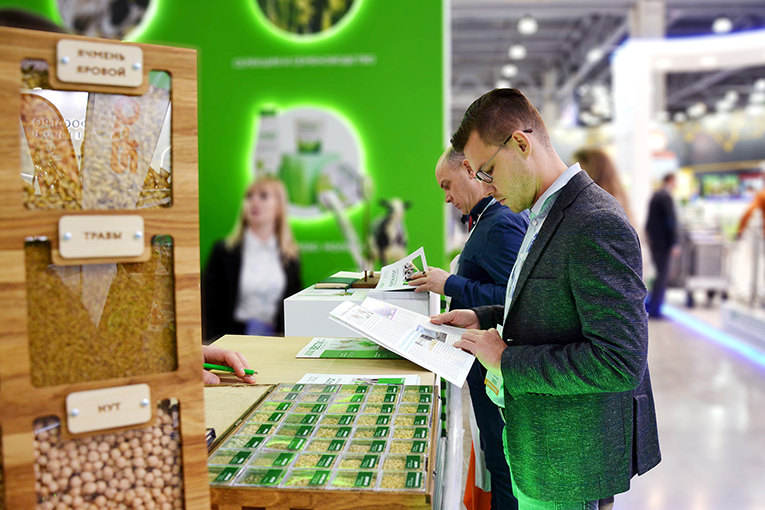 'Our seeds are cultivated in enterprises of 70 regions of Russia, 10 CIS countries and beyond', underlines Yevgeniy Kuheryavenko, Executive Director, EkoNiva-Semena. 'We have over 4,300 existing accounts, and we continue expanding our customer base. There is no doubt that cattle breeding business requires high levels of automation, mechanization and efficiency. EkoNivaTekhnika-Holding offers agricultural machinery for cattle breeding produced by more than a dozen of manufacturers.
'The last few years have seen an impressive progress in engineering solutions that maximise profits in cattle breeding. It is important to keep this development up regardless of the current difficulties', says Gennadiy Nepomnyashchiy, CCO at EkoNivaTekhnika-Holding. 'We focus on the search of new partners. Moreover, we are currently putting together a product lineup to supply farms with agricultural machinery manufactured in Russia or in the friendly countries that want to and continue to actively cooperate with this country, for example, China, India, etc.'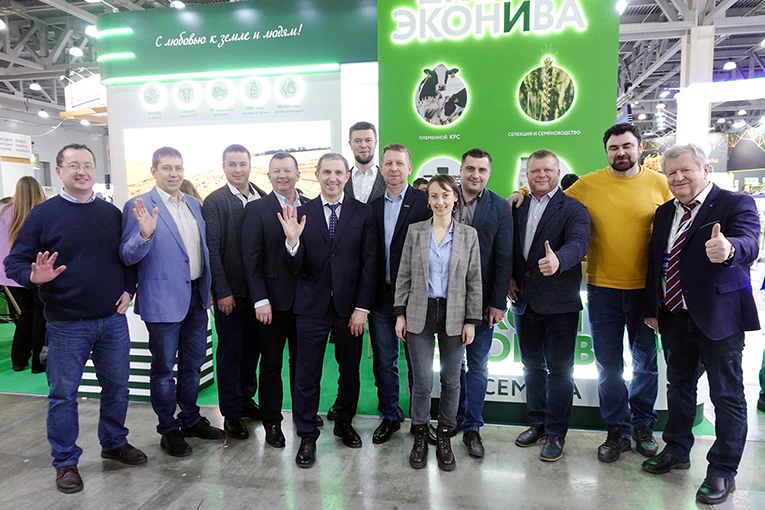 Another task facing EkoNivaTekhnika-Holding is to maintain the fleet that has already been delivered to Russian farmers.
'Well-timed high-quality maintenance service is our top priority', continues Gennadiy Nepomnyashchiy. 'We supply spare parts for imported machinery. In addition, we have set up a department that is engaged in the search, accreditation, certification and conversion of Russian manufacturers to producing components for the imported machinery already delivered to the country.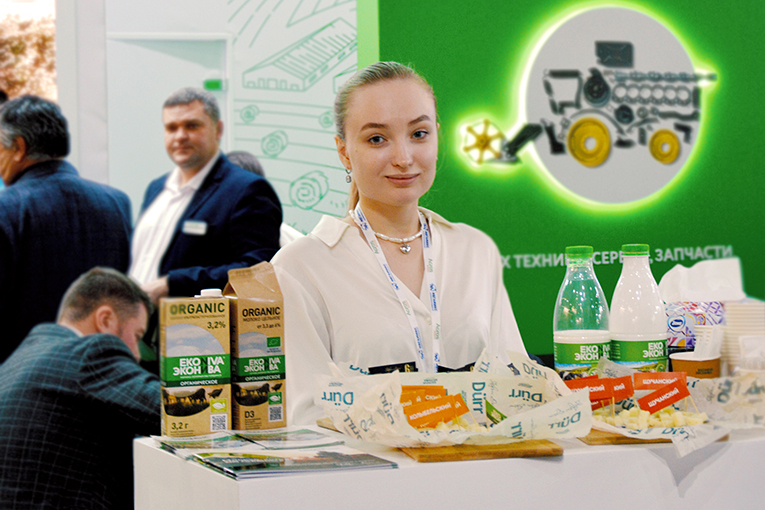 In addition, sampling of EkoNiva high-quality dairy produce and cheeses was offered as a special treat to the guests of the corporate booth. The attendees could also savor the fragrant coffee with EkoNiva Professional Line milk.