In 2022, the gross milk yield across all EkoNiva's farms passed a 1-million milestone for the second year running and reached record breaking 1.19 million tonnes. Over 111,200 cows in total have contributed to such an excellent result, but some outliers delivered the most outstanding performances across the holding. At some enterprises in Voronezh, Orenburg and Ryazan oblasts, individual cows produced up to 74 kg of excellent-quality milk per day. Please, meet 5 top performers of 2022 (all Holsteins) selected based on the breeding value.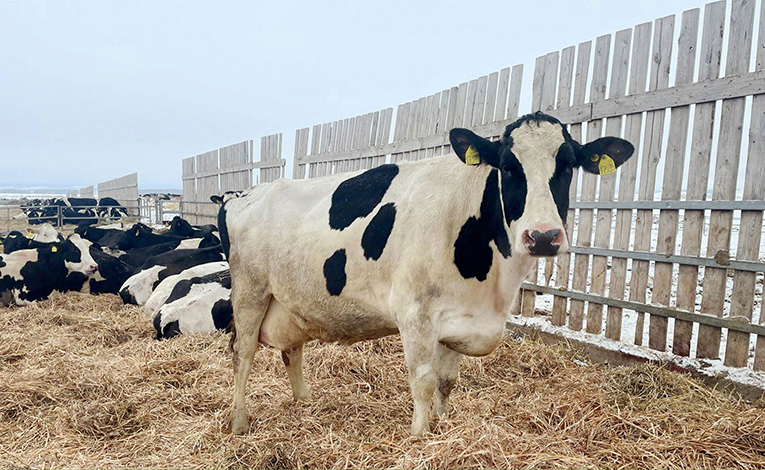 Number 5
EkoNiva populates new dairies with in-house raised heifers, mostly. Born on EkoNiva farm in Voronezh oblast, cow named Zhanka moved to Kurskaya Vasilyevka in Orenburg oblast four years ago. Her 305-day milk yield amounted to 18,536 kg in 2022. The maximum daily milk yield reached 71 kg – 3.54% milk fat, 3.29% protein.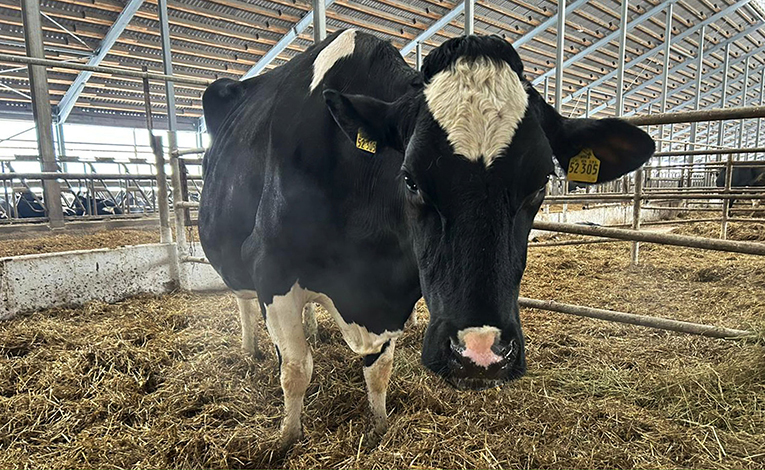 Number 4
Cow Faina arrived at a farm in Voronezh oblast from Germany over 5 years ago. Since then, she has been a permanent resident of Verkhniy Ikorets dairy in Bobrov district. Faina's 305-day milk yield amounted to 18,680 kg. The maximum daily milk yield reached 66 kg – 3.95% milk fat, 3.52% protein.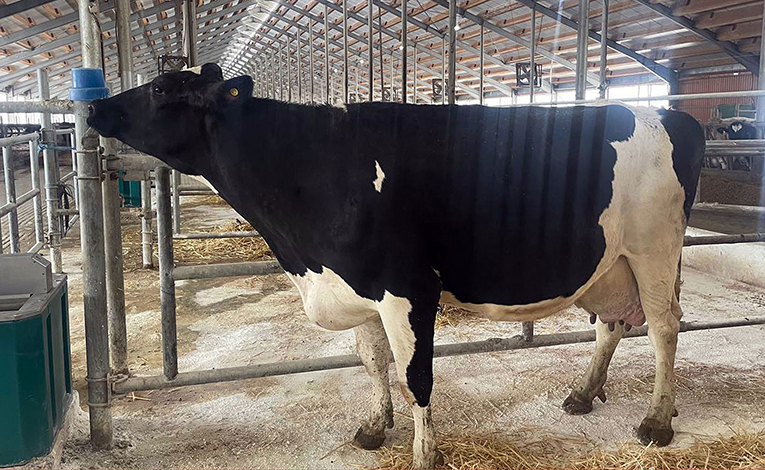 Number 3
Herd managers of a farm in Kaluga oblast came up with a perfect name for a heifer born with original skin colours resembling ceramics pattern. Today cow Majolica lives at Kurskaya Vasilyevka in Orenburg oblast. Over 305-day lactation, she produced 19,043 kg of milk. The daily peak milk yield reached 70 kg – 3.61% milk fat, 3.21% protein.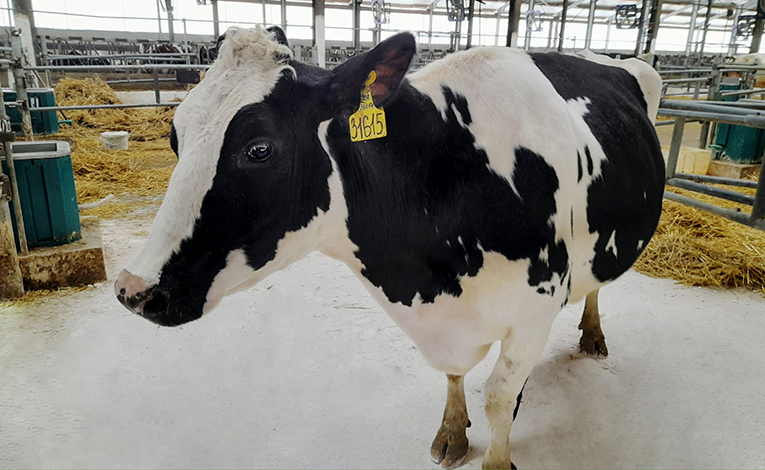 Number 2
Cow Dame is the runner-up of our rating. However, she is a record-holder of the Group in the daily milk yield. Her best performance is 74 kg of milk per day. The cow lives at Shatsk dairy in Ryazan oblast. Her milk yield over 305-day lactation reached 20,184 kg. The milk fat and protein amount to 3.5%.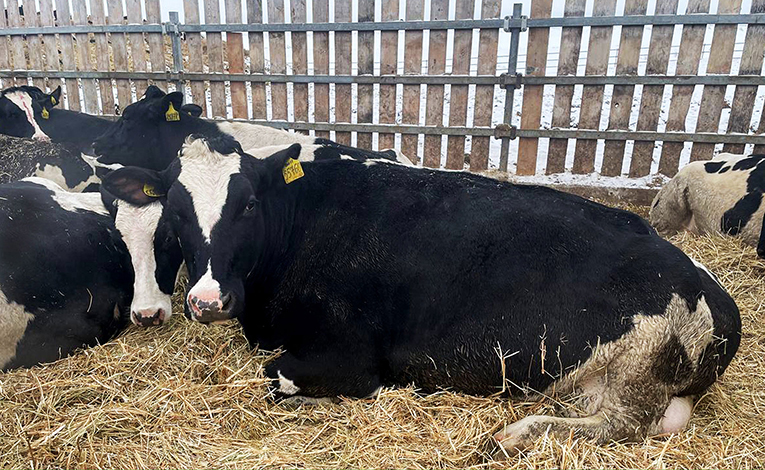 Number 1
Ryazanka is the highest-yielding cow in EkoNiva Group. Her impressive performance is proof of the effective work and expertise of the Company's Breeding Department. Ryazanka was born five years ago in Kaluga oblast, but today she breaks records on a farm in Orenburg oblast. Over 305-day lactation, the cow produced 20,302 kg of milk. The maximum daily milk yield reached 71 kg – milk fat 3.57% and protein 3.11%.
The outstanding performance is the result of comprehensive work of EkoNiva specialists that involves proper heifer raising, cow management, health care, implementation of smart technologies including in-house designed software EkoFeed and EkoCrop, balanced nutrition and efficient fodder production. Cow rations are balanced to meet the needs of high-yielding cows and consist of grain, silage, haylage and supplements. EkoNiva grows its own forages and in 2022 harvested 830,000 tonnes on dry matter basis.
'EkoNiva puts a special focus on breeding and genetic improvement of the herd. For this reason, we hold regular control milkings, checks for fat and protein, evaluate the type traits, health and growth of the animals. The breeders have a 10-year strategy of the herd improvement. Based on the record data, herd managers assess current cows and plan genetic progress of the next generation. And all our record-holders illustrate how essential and effective comprehensive breeding work is. All these cows have a high genetic potential and their progeny can have a significant genetic gain if bred by properly selected sires', says Valeriya Pavlova, Breeding Department Manager.