EkoNiva Group, the largest Russian dairy holding, has published operating results for 2022 relating to its core business segments: dairy farming, milk processing and plant growing.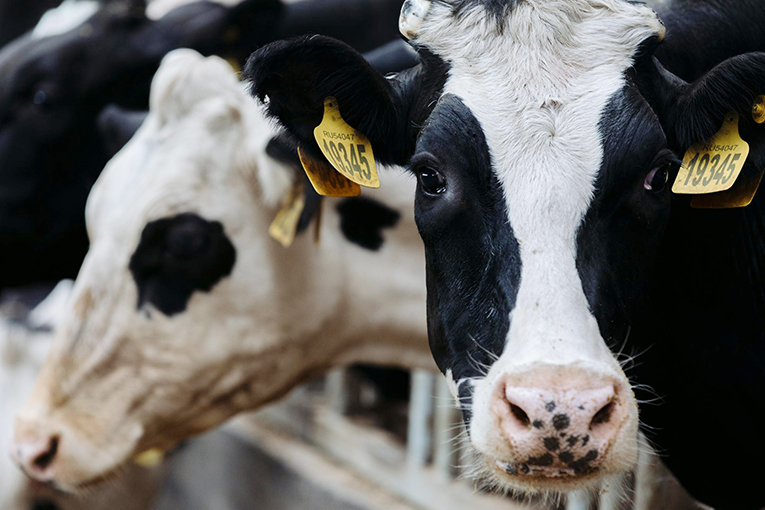 Dairy farming
In 2022, EkoNiva produced 1.19 million tonnes of raw milk, which was 73,000 tonnes more than in the prior year. The gross yield of milk (3.7% fat, 3.2% protein) reached 1.25 million tonnes in standard weight, thus exceeding the result of 2021 by 85,000 tonnes. Thus, EkoNiva is remaining the only Russian producer which has passed the 1 million milestone for two years in a row. Starting from May 2022, the average yields have been consistently topping 101,000 tonnes per month. The mean output for the reporting period equalled 3,261 tonnes per day (2021: 3,060 tonnes). The yield per one dairy cow for the reporting period rose from 27.7 kg to 29.3 kg in bulk weight and from 28.8 kg to 30.7 kg in standard weight.
The general performance growth was due to abundant stocks of succulent and rough feeds, improvements made in the herd quality and rations with the help of modern digital systems along with Eko.Feed, a programme developed in-house, effective teamwork and acquired competences in dairy farming.
The mean cattle herd size on all EkoNiva's farms was more than 222,800 head (2021: 211,100 head; +5.5%), including the dairy herd which made up over 111,200 cows (+1%).
Milk processing
Over the first six months in 2022, EkoNiva's processing facilities manufactured roughly 164,000 tonnes of finished dairy products – this is 40% higher than in 2021 (117,400 tonnes). In particular, the production of drinking milk and conventional dairy items (cream, kefir, butter, sour cream, curds etc.) rose by 39% for the last year and topped 158,000 tonnes, desserts (including ice cream) – by 46% amounting to almost 4,400 tonnes, cheeses – by 4.6 times surpassing 1,200 tonnes. The array of products under the EKONIVA brand increased up to 79 SKUs (2021: 71).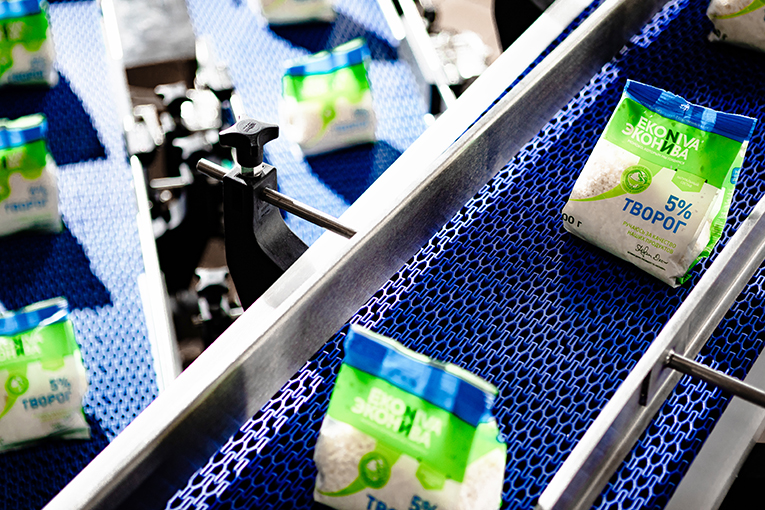 The growth of the production volume and product range is associated with the pick-up in production capacities and geographic expansion. Precisely, a line producing 100 tonnes of ultra-heated milk daily was launched at Anna dairy plant. In September 2022, EkoNiva put into operation a new curd line with an output of 10 tonnes per day at the same factory, which made it possible to extend the group of curd products from 1 to 7 SKUs. Besides, sales of the 3- and 12-month aged Dürr hard cheese commenced in spring 2022.
EkoNiva's products are presented in most federal chains, including Magnit, Lenta, Perekryostok, Pyatyorochka, Globus, O'KEY and Auchan. In 2022, the company's geographies went up from 45 to 70 regions compared to the preceding year. The quantity of the largest retail outlets selling EkoNiva's branded products hit 17,700 as per December 31, 2022 (vs. 12,100 shops in 2021).
The Group has been actively boosting on sales via Internet platforms. At present, EkoNiva's products are readily available at web marketplaces (SberMarket, SberMegaMarket, Ozon, Ozon fresh, Yandex Market), delivery services (Samokat, Delivery Club, Yandex Lavka, Igooods) and online stores (for instance, Vprok.ru Perekryostok).
The number of EkoNiva's partners relating to the hospitality industry increased by 2.7 times making up 12,300. In July 2022, the company signed a contract for supplying dairy products to the largest fast food restaurant chain Vkusno i Tochka which amounts roughly to 850 outlets.
EkoNiva keeps on developing on its own retail business – by the late 2022, the Group managed over 50 branded shops.
For the last two years, the share of products sold under private labels has been consistent and made up about 25% in EkoNiva's total turnover. It means that the branded products account for the remaining 75% of the sales – a level considered to be comfortable and optimal for now.
Plant growing
The past season proved to be successful for EkoNiva in respect of plant growing despite unfavourable climatic conditions hampering autumn harvesting campaigns in numerous regions. The Group reaped 1.18 million tonnes of commercial crops in standard weight from roughly 270,000 hectares, namely 732,000 tonnes of cereals, 108,000 tonnes of pulses, 50,000 tonnes of oil crops and 291,000 tonnes of sugar beet. These are record-breaking figures for the company which substantially exceed the values of 2021 (by 63%).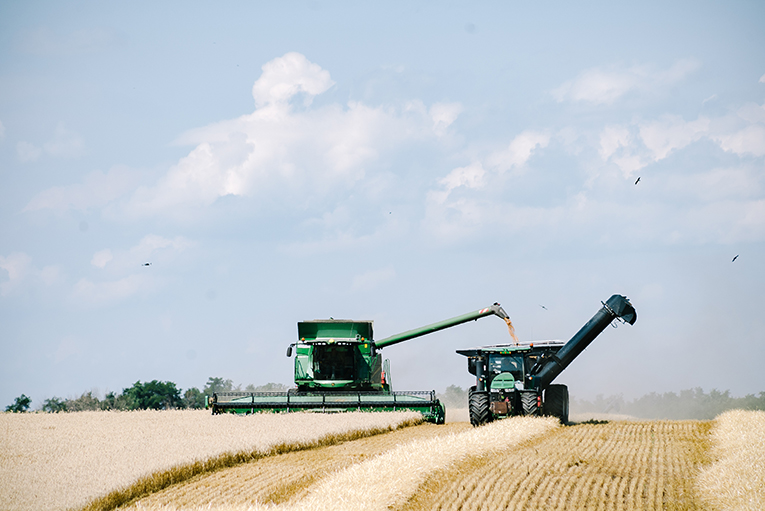 Additionally, the Group managed to meet the needs of its growing herd for succulent and rough forages: about 831,000 tonnes in dry matter (DM) was harvested in 2022 compared with 800,000 tonnes a year earlier.
EkoNiva also continues to employ precision farming technologies, which make it possible to utilise land resources in the most efficient way, reduce expenditures on seeds and enhance the yield at the same time.
In autumn 2022, the sowing campaign was conducted exactly as planned to result in 60,900 hectares planted with winter crops.