EkoNiva Machine Operator Vladimir Lozovoy has been awarded the title of Honoured Agricultural Worker of the Russian Federation.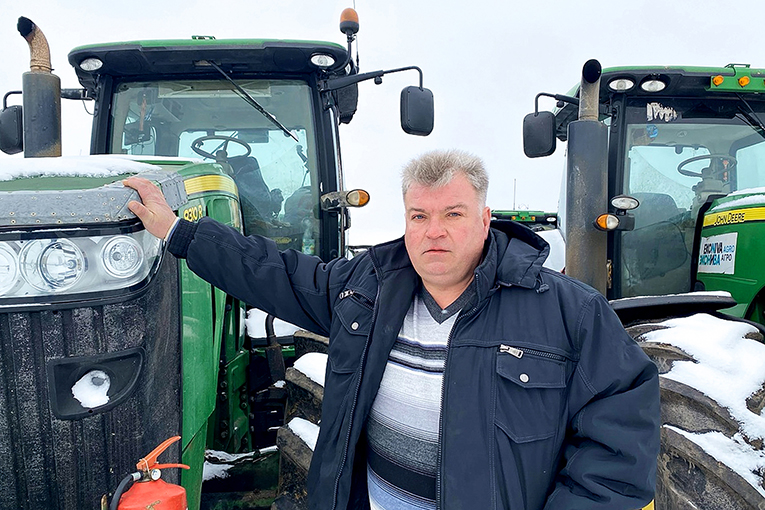 Vladimir Lozovoy went into agriculture in 1992, when he got the job of a tractor operator on Tikhiy Don collective farm. When the wild 90s hit, Vladimir quit the job on the farm, but showed resilience in the face of adversity juggling 2 jobs as a driver and a grouts dehuller at the peeling mill. In 2002, when EkoNiva acquired the assets of Tikhiy Don, Vladimir came back to work as a tractor operator.
'Vladimir Lozovoy is a consummate professional who has been with EkoNivaAgro since its establishment. His extensive expertise enables him to operate all kinds of domestic and imported tractors, forage and grain harvesters. Vladimir toils tirelessly year-round: he is engaged in tilling the soil, sowing and harvesting and during the off-season – in machine maintenance. He makes a great contribution to increasing our yields year on year', says Aleksandr Nesterenko, Director of EkoNivaAgro Right-Bank operation.
Vladimir's performance and personal input to the company never cease to amaze. For instance, at the beginning of the farming season 2022, Vladimir harrowed and cultivated about 12,500 ha of farmland. The same season, he harvested 9,500 tonnes of maize for silage from 860 ha, which makes up to 23% of the total output of EkoNivaAgro Right-Bank operation.
'From day one, I have been doing my best to contribute to success of Liski district and EkoNiva. Today, I take pride in the fact that we produce high-quality delicious dairy', comments Vladimir Lozovoy.
Vladimir Lozovoy is the third employee of EkoNiva Group to receive the title of Honoured Agricultural Worker of the Russian Federation. Previously, the award was granted to Tatyana Kaplina, Milking Parlour Operator at EkoNivaAgro, and Aleksandr Kalashnikov, Herd Manager at Agrofirma Mezhdurechye.