EkoNiva-Semena has organised its first field event in Kazakhstan together with its partner Oksanovka-1. The seminar called Formula for Success was held on the premises of the farming enterprise in Astrakhanka district, Akmolinskaya oblast. Over 60 representatives of both large agricultural holdings and small companies from Akmolinskaya, Kostanay, Karaganda and North Kazakhstan oblasts attended the large-scale meeting in the format of a Field Day.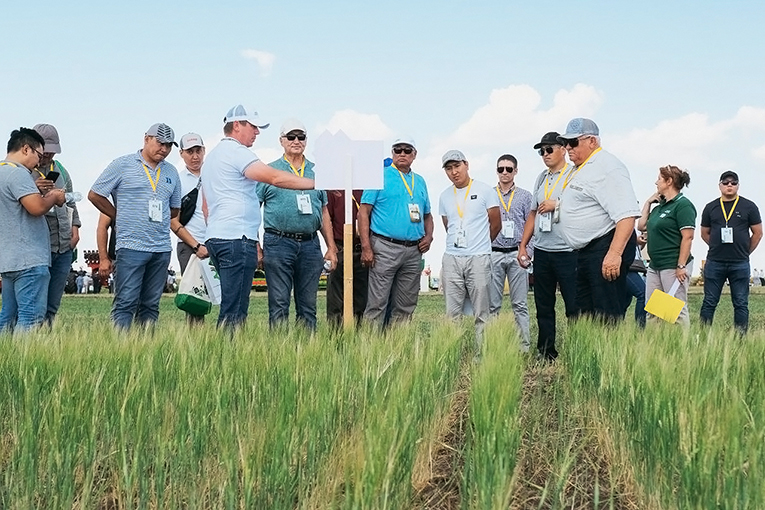 Kazakhstan is one of the key export destinations for EkoNiva's plant breeding and seed growing subdivision, the latter further developing its local customer base and ramping up sales. The company's portfolio includes varieties that have already become firm favourites among Kazakh farmers and those yet to be discovered.
'EkoNiva-Semena is well-known in the republic, and demand for its products is big. Distinguished by high-value parameters, our varieties are perfect for the challenging climatic conditions in various regions of Kazakhstan', says Marina Balashova, Company's Marketing Department Manager.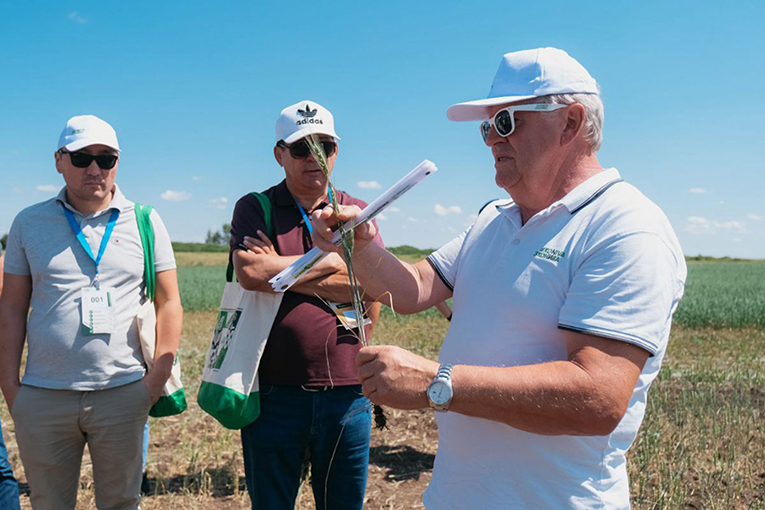 The number of partners among local farmers is growing – as of today, it has almost reached half a thousand. EkoNiva-Semena has been supplying its products to the republic for nine years, during which time tens of thousands of tonnes of high-yielding seeds have been sold in the country. The main crops for exports to Kazakhstan are spring wheat and barley, and there is a certain demand for soya beans, flax, winter wheat and forage grasses.
As part of the field seminar, detailed information was provided on the features of varieties from the company's portfolio and technologies used in accordance with the particular characteristics of this or that region of Kazakhstan. Drought-resistant varieties are at the top of popularity in Akmolinskaya oblast because of its arid climate. For example, in 2023, during the active growing period, there was only 12 mm of precipitation.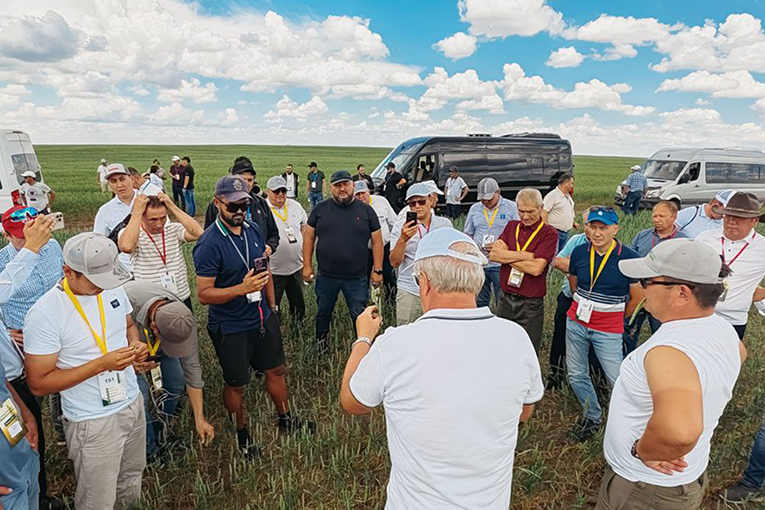 Oksanovka-1 purchases basic seeds from EkoNiva, reproduces and sows them on 11,000 hectares of farmland. This year, trial plots have been planted with different crop varieties to assess their potential in real climatic conditions. The focus is on ten varieties of barley, nine of wheat, five varieties of peas, two of soya beans and one of buckwheat. In addition to plot experiments, the seminar participants were shown the varieties in production.
'Fields of Cornetto and Toccata spring wheat appeared in all their glory before the farmers. Together with representatives of Oksanovka-1, the company's experts introduced them to the entire agricultural technology and elaborated on all the ins and outs of crop cultivation under the local conditions. Although low seeding rates are typical here, our varieties yield at least 1.6-1.7 t/ha – an excellent result for this area', points out Aleksandr Suntsov, Sales Rep at EkoNiva-Semena.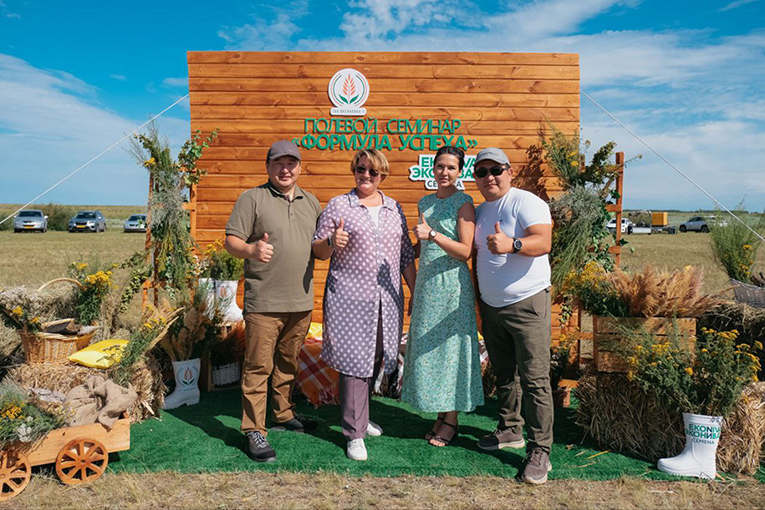 Calcule barley, well suited for dry steppe, bears good crops in production at Oksanovka-1. The average yield of the variety in local fields is 2.5 t/ha. The enterprise is also testing EkoNiva's in-house bred soya bean variety EN Argument.
'This field event is an important step in the cooperation with our partners in Kazakhstan. Every year, new crops and varieties are added to our catalogue, so we have something to offer to all the regions of the republic. And positive feedback from local farmers speaks volumes', says Marina Balashova.